ALL PRODUCTS
HOSES
HOSE ENDS
FITTINGS
ADAPTERS
TUBING
QUICK DISCONNECTS
HAMMER UNIONS
COUPLINGS
CLAMPS
SEALS
HOSE REELS
AIR MANAGEMENT
VALVES
INSTRUMENTATION
GAUGES
MISCELLANEOUS
HOSE REPAIR
CATALOGS
QUICK REFERENCE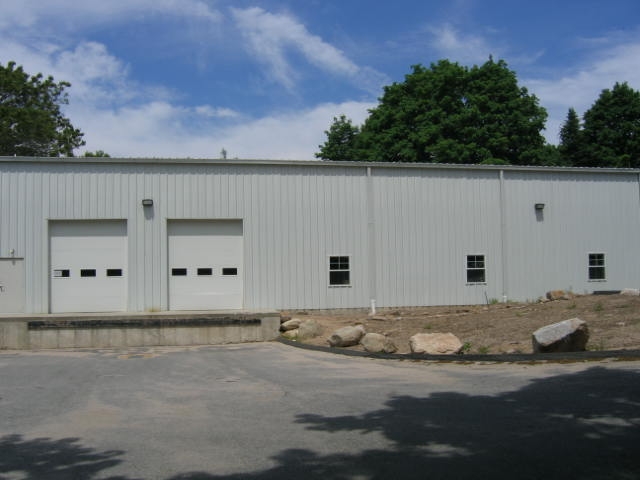 Band-it Distributor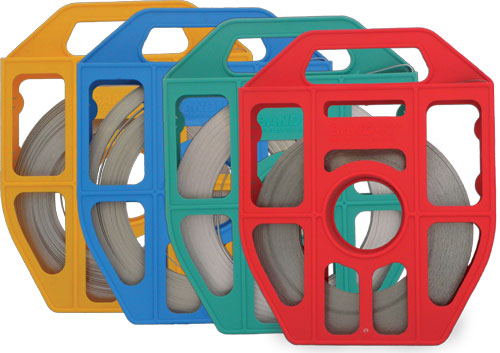 BAND-IT distributor WRS Hose & Fittings stocks Band-it band and buckles in Houston tx USA for all your banding needs.
You can use BAND-IT® brand banding for Oilfield, Construction and Commercial Insulation application.
Offers a large size range, Saves time by bieng easy to use, large material range, conforms to any shape Lightweight removes the need for brackets, nuts & bolts, comes in Pre-cut lengths made to take corrosive environments is Smooth so has safe edges, made to take extreme temperatures. call or email today for a quote on band it band clamp


sales@wrshose.com CONTACT DISTRIBUTION CENTER
BAND-IT Clamps Buckles parts list.
| | | |
| --- | --- | --- |
| Part Number | Package wt (lbs) | Description |
| A91079 | 1.00 | Tie-Lok® II Hand Tool for applying only 0.177" width Tie-Lok® Ties |
| A92079 | 1.04 | Tie-Lok® II Hand Tool for applying only 0.25" width Tie-Lok® Ties |
| A94079 | 1.04 | Ultra-Lok® Hand Tool for applying Ultra-Lok® Ties |
| AA1118 | 1.10 | BAND-IT® Tie, Stainless Steel, 1/4" x 0.015" (base metal) 0.023" (coated,Nylon11) x 6" |
| AA1128 | 1.50 | BAND-IT® Tie, Stainless Steel, 1/4" x 0.015" (base metal) 0.023" (coated,Nylon11) x 9" |
| AA1138 | 1.90 | BAND-IT® Tie, Stainless Steel, 1/4" x 0.015" (base metal) 0.023" (coated,Nylon11) x 12" |
| AA1148 | 2.50 | BAND-IT® Tie, Stainless Steel, 1/4" x 0.015" (base metal) 0.023" (coated,Nylon11) x 18" |
| AA1158 | 3.20 | BAND-IT® Tie, Stainless Steel, 1/4" x 0.015" (base metal) 0.023" (coated,Nylon11) x 24" |
| AA3118 | 1.60 | BAND-IT® Tie, Stainless Steel, 3/8" x 0.015" (base metal) 0.023" (coated,Nylon11) x 6" |
| AA3128 | 2.20 | BAND-IT® Tie, Stainless Steel, 3/8" x 0.015" (base metal) 0.023" (coated,Nylon11) x 9" |
| AA3138 | 2.70 | BAND-IT® Tie, Stainless Steel, 3/8" x 0.015" (base metal) 0.023" (coated,Nylon11) x 12" |
| AA3148 | 3.90 | BAND-IT® Tie, Stainless Steel, 3/8" x 0.015" (base metal) 0.023" (coated,Nylon11) x 18" |
| AA3158 | 4.90 | BAND-IT® Tie, Stainless Steel, 3/8" x 0.015" (base metal) 0.023" (coated,Nylon11) x 24" |
| AA3168 | 5.70 | BAND-IT® Tie, Stainless Steel, 3/8" x 0.015" (base metal) 0.023" (coated,Nylon11) x 30" |
| AA3178 | 6.80 | BAND-IT® Tie, Stainless Steel, 3/8" x 0.015" (base metal) 0.023" (coated,Nylon11) x 36" |
| AE0109 | 0.30 | Easy Read Character "A" 316SS, slide on to coated or uncoated band or Ties up to 3/8" wide |
| AE0119 | 0.30 | Easy Read Character "B" 316SS, slide on to coated or uncoated band or Ties up to 3/8" wide |
| AE0129 | 0.30 | Easy Read Character "C" 316SS, slide on to coated or uncoated band or Ties up to 3/8" wide |
| AE0139 | 0.30 | Easy Read Character "D" 316SS, slide on to coated or uncoated band or Ties up to 3/8" wide |
| AE0149 | 0.30 | Easy Read Character "E" 316SS, slide on to coated or uncoated band or Ties up to 3/8" wide |
| AE0159 | 0.30 | Easy Read Character "F" 316SS, slide on to coated or uncoated band or Ties up to 3/8" wide |
| AE0169 | 0.30 | Easy Read Character "G" 316SS, slide on to coated or uncoated band or Ties up to 3/8" wide |
| AE0179 | 0.30 | Easy Read Character "H" 316SS, slide on to coated or uncoated band or Ties up to 3/8" wide |
| AE0189 | 0.30 | Easy Read Character "I" (used as 1 or I) 316SS, slide on to coated or uncoated band or Ties up to 3/8" wide |
| AE0199 | 0.30 | Easy Read Character "J" 316SS, slide on to coated or uncoated band or Ties up to 3/8" wide |
| AE0209 | 0.30 | Easy Read Character "K" 316SS, slide on to coated or uncoated band or Ties up to 3/8" wide |
| AE0219 | 0.30 | Easy Read Character "L" 316SS, slide on to coated or uncoated band or Ties up to 3/8" wide |
| AE0229 | 0.30 | Easy Read Character "W" (used as M or W) 316SS, slide on to coated or uncoated band or Ties up to 3/8" wide |
| AE0239 | 0.30 | Easy Read Character "N" 316SS, slide on to coated or uncoated band or Ties up to 3/8" wide |
| AE0249 | 0.30 | Easy Read Character "O" 316SS, slide on to coated or uncoated band or Ties up to 3/8" wide |
| AE0259 | 0.30 | Easy Read Character "P" 316SS, slide on to coated or uncoated band or Ties up to 3/8" wide |
| AE0269 | 0.30 | Easy Read Character "Q" 316SS, slide on to coated or uncoated band or Ties up to 3/8" wide |
| AE0279 | 0.30 | Easy Read Character "R" 316SS, slide on to coated or uncoated band or Ties up to 3/8" wide |
| AE0289 | 0.30 | Easy Read Character "S" 316SS, slide on to coated or uncoated band or Ties up to 3/8" wide |
| AE0299 | 0.30 | Easy Read Character "T" 316SS, slide on to coated or uncoated band or Ties up to 3/8" wide |
| AE0309 | 0.30 | Easy Read Character "U" 316SS, slide on to coated or uncoated band or Ties up to 3/8" wide |
| AE0319 | 0.30 | Easy Read Character "V" 316SS, slide on to coated or uncoated band or Ties up to 3/8" wide |
| AE0329 | 0.30 | Easy Read Character "X" 316SS, slide on to coated or uncoated band or Ties up to 3/8" wide |
| AE0339 | 0.30 | Easy Read Character "Y" 316SS, slide on to coated or uncoated band or Ties up to 3/8" wide |
| AE0349 | 0.30 | Easy Read Character "Z" 316SS, slide on to coated or uncoated band or Ties up to 3/8" wide |
| AE0359 | 0.30 | Easy Read Character "-" 316SS, slide on to coated or uncoated band or Ties up to 3/8" wide |
| AE0369 | 0.30 | Easy Read Character " " (Blank) 316SS, slide on to coated or uncoated band or Ties up to 3/8" wide |
| AE0379 | 0.30 | Easy Read Character "2" 316SS, slide on to coated or uncoated band or Ties up to 3/8" wide |
| AE0389 | 0.30 | Easy Read Character "3" 316SS, slide on to coated or uncoated band or Ties up to 3/8" wide |
| AE0399 | 0.30 | Easy Read Character "4" 316SS, slide on to coated or uncoated band or Ties up to 3/8" wide |
| AE0409 | 0.30 | Easy Read Character "5" 316SS, slide on to coated or uncoated band or Ties up to 3/8" wide |
| AE0419 | 0.30 | Easy Read Character "6" 316SS, slide on to coated or uncoated band or Ties up to 3/8" wide |
| AE0429 | 0.30 | Easy Read Character "8" 316SS, slide on to coated or uncoated band or Ties up to 3/8" wide |
| AE0439 | 0.73 | Easy Read Carrier for 6 Easy Read Characters. 316SS 0.38" x 3.6", Coated Nylon 11 |
| AE0449 | 1.25 | Easy Read Carrier for 10 Easy Read Characters. 316SS 0.38" x 5.1", Coated Nylon 11 |
| AE0459 | 1.47 | Easy Read Carrier for 16 Easy Read Characters. 316SS 0.38" x 7.4", Coated Nylon 11 |
| AE0469 | 0.30 | Easy Read Character "+" 316SS, slide on to coated or uncoated band or Ties up to 3/8" wide |
| AE0479 | 0.30 | Easy Read Character "±" 316SS, slide on to coated or uncoated band or Ties up to 3/8" wide |
| AE0489 | 0.30 | Easy Read Character "~" 316SS, slide on to coated or uncoated band or Ties up to 3/8" wide |
| AE0499 | 0.30 | Easy Read Character "/" 316SS, slide on to coated or uncoated band or Ties up to 3/8" wide |
| AE0509 | 0.98 | Easy Read Strip short. 316SS 0.38" x 4.25", Coated black Nylon 11 |
| AE0519 | 1.33 | Easy Read Strip medium. 316SS 0.38" x 5.75", Coated black Nylon 11 |
| AE0529 | 1.85 | Easy Read Strip long. 316SS 0.38" x 8", Coated black Nylon 11 |
| AE0609 | 16.04 | EASY Read Kit; includes 50 of each character and carrier in carrying case. |
| AE1118 | 1.10 | BAND-IT® Tie, 316SS, 1/4" x 0.015" (base metal) 0.040" (PPA 571) x 6" |
| AE1128 | 1.50 | BAND-IT® Tie, 316SS, 1/4" x 0.015" (base metal) 0.040" (PPA 571) x 9" |
| AE1138 | 1.90 | BAND-IT® Tie, 316SS, 1/4" x 0.015" (base metal) 0.040" (PPA 571) x 12" |
| AE1148 | 2.50 | BAND-IT® Tie, 316SS, 1/4" x 0.015" (base metal) 0.040" (PPA 571) x 18" |
| AE1158 | 3.20 | BAND-IT® Tie, 316SS, 1/4" x 0.015" (base metal) 0.040" (PPA 571) x 24" |
| AE2009 | 0.64 | Tensioning Hand Tool for Multi-Lok and BAND-IT® Ties |
| AE2018 | 0.10 | Tensioning Hook for Multi-Lok and BAND-IT® Ties |
| AE3118 | 1.60 | BAND-IT® Tie, 316SS, 3/8" x 0.015" (base metal) 0.040" (PPA 571) x 6" |
| AE3128 | 2.20 | BAND-IT® Tie, 316SS, 3/8" x 0.015" (base metal) 0.040" (PPA 571) x 9" |
| AE3138 | 2.70 | BAND-IT® Tie, 316SS, 3/8" x 0.015" (base metal) 0.040" (PPA 571) x 12" |
| AE3148 | 3.90 | BAND-IT® Tie, 316SS, 3/8" x 0.015" (base metal) 0.040" (PPA 571) x 18" |
| AE3158 | 4.90 | BAND-IT® Tie, 316SS, 3/8" x 0.015" (base metal) 0.040" (PPA 571) x 24" |
| AE3168 | 5.70 | BAND-IT® Tie, 316SS, 3/8" x 0.015" (base metal) 0.040" (PPA 571) x 30" |
| AE3178 | 6.80 | BAND-IT® Tie, 316SS, 3/8" x 0.015" (base metal) 0.040" (PPA 571) x 36" |
| AE4259 | 3.10 | All Purpose Band, 316SS 1/2" x 0.030" x 82.5', hole dia 3/16" |
| AE4269 | 4.60 | All Purpose Band, 316SS 3/4" x 0.030" x 82.5', hole dia 9/32" |
| AE4279 | 5.50 | All Purpose Band, 316SS 1.0" x 0.030" x 82.5', hole dia 5/16" |
| AE4329 | 2.00 | Coated Band, 316SS, 1/4" x 0.015" (base metal) 0.045" (coated, PPA571) x 82.5' |
| AE4339 | 2.60 | Coated Band, 316SS, 3/8" x 0.015" (base metal) 0.045" (coated, PPA571) x 82.5' |
| AE4349 | 3.50 | Coated Band, 316SS, 1/2" x 0.015" (base metal) 0.045" (coated, PPA571) x 82.5' |
| AE4359 | 4.40 | Coated Band, 316SS, 5/8" x 0.015" (base metal) 0.045" (coated, PPA571) x 82.5' |
| AE4369 | 5.30 | Coated Band, 316SS, 3/4" x 0.015" (base metal) 0.045" (coated, PPA571) x 82.5' |
| AE4529 | 0.33 | Clips, 316SS, 1/4" use with AE43299 |
| AE4539 | 0.59 | Clips, 316SS, 3/8" use with AE43399 |
| AE4549 | 0.99 | Clips, 316SS, 1/2" use with AE43499 |
| AE4559 | 1.15 | Clips, 316SS, 5/8" use with AE43599 or C44599 |
| AE4569 | 1.32 | Clips, 316SS, 3/4" use with AE43699 |
| AE4759 | 3.10 | All Purpose Band, 316SS 1/2" x 0.030" (base metal) 0.050" (coated, PPA571) x 82.5', hole dia 3/16" |
| AE4769 | 5.30 | All Purpose Band, 316SS 3/4" x 0.030" (base metal) 0.050" (coated, PPA571) x 82.5', hole dia 9/32" |
| AE4779 | 7.30 | All Purpose Band, 316SS 1.0" x 0.030" (base metal) 0.050" (coated, PPA571) x 82.5', hole dia 5/16" |
| AE6019 | 0.60 | Multi-Lok Tie, 316SS, 0.276" x 0.011" x 6.0" |
| AE6029 | 0.80 | Multi-Lok Tie, 316SS, 0.276" x 0.011" x 9.0" |
| AE6039 | 1.10 | Multi-Lok Tie, 316SS, 0.276" x 0.011" x 12.0" |
| AE6049 | 1.60 | Multi-Lok Tie, 316SS, 0.276" x 0.011" x 18.0" |
| AE6059 | 2.00 | Multi-Lok Tie, 316SS, 0.276" x 0.011" x 24.0" |
| AE6119 | 0.70 | Multi-Lok Tie, 316SS, 0.276" x 0.011" (base metal) 0.018" (coated, Nylon 11) x 6.0" |
| AE6129 | 0.90 | Multi-Lok Tie, 316SS, 0.276" x 0.011" (base metal) 0.018" (coated, Nylon 11) x 9.0" |
| AE6139 | 1.20 | Multi-Lok Tie, 316SS, 0.276" x 0.011" (base metal) 0.018" (coated, Nylon 11) x 12.0" |
| AE6149 | 1.80 | Multi-Lok Tie, 316SS, 0.276" x 0.011" (base metal) 0.018" (coated, Nylon 11) x 18.0" |
| AE6159 | 2.20 | Multi-Lok Tie, 316SS, 0.276" x 0.011" (base metal) 0.018" (coated, Nylon 11) x 24.0" |
| | | |
| --- | --- | --- |
| AE7019 | 1.30 | Multi-Lok Tie, 316SS, 0.472" x 0.011" x 6.0" |
| AE7029 | 1.60 | Multi-Lok Tie, 316SS, 0.472" x 0.011" x 9.0" |
| AE7039 | 2.00 | Multi-Lok Tie, 316SS, 0.472" x 0.011" x 12.0" |
| AE7049 | 2.90 | Multi-Lok Tie, 316SS, 0.472" x 0.011" x 18.0" |
| AE7059 | 3.60 | Multi-Lok Tie, 316SS, 0.472" x 0.011" x 24.0" |
| AE7119 | 1.40 | Multi-Lok Tie, 316SS, 0.472" x 0.011" (base metal) 0.018" (coated, Nylon 11) x 6.0" |
| AE7129 | 2.10 | Multi-Lok Tie, 316SS, 0.472" x 0.011" (base metal) 0.018" (coated, Nylon 11) x 9.0" |
| AE7139 | 2.80 | Multi-Lok Tie, 316SS, 0.472" x 0.011" (base metal) 0.018" (coated, Nylon 11) x 12.0" |
| AE7149 | 4.20 | Multi-Lok Tie, 316SS, 0.472" x 0.011" (base metal) 0.018" (coated, Nylon 11) x 18.0" |
| AE7159 | 5.50 | Multi-Lok Tie, 316SS, 0.472" x 0.011" (base metal) 0.018" (coated, Nylon 11) x 24.0" |
| AS2119 | 1.22 | Tie-Lok® Tie SID, 304SS, 1/4" x 0.015" x 10.0" |
| AS2129 | 1.93 | Tie-Lok® Tie SID, 304SS, 1/4" x 0.015" x 16.5" |
| AS2139 | 2.58 | Tie-Lok® Tie SID, 304SS, 1/4" x 0.015" x 22.5" |
| AS2149 | 3.30 | Tie-Lok® Tie SID, 304SS, 1/4" x 0.015" x 29.0" |
| AS2159 | 3.94 | Tie-Lok® Tie SID, 304SS, 1/4" x 0.015" x 35.0" |
| AS2219 | 0.65 | Mini Tie-Lok® Tie SID, 304SS, 0.177" x 0.015" x 7.0" |
| AS2229 | 0.88 | Mini Tie-Lok® Tie SID, 304SS, 0.177" x 0.015" x 10.0" |
| AS2239 | 1.35 | Mini Tie-Lok® Tie SID, 304SS, 0.177" x 0.015" x 16.0" |
| AS2249 | 1.85 | Mini Tie-Lok® Tie SID, 304SS, 0.177" x 0.015" x 22.5" |
| AS2259 | 2.36 | Mini Tie-Lok® Tie SID, 304SS, 0.177" x 0.015" x 29.0" |
| AS4119 | 1.22 | Tie-Lok® Tie SID, 316SS, 1/4" x 0.015" x 10.0" |
| AS4129 | 1.93 | Tie-Lok® Tie SID, 316SS, 1/4" x 0.015" x 16.5" |
| AS4139 | 2.58 | Tie-Lok® Tie SID, 316SS, 1/4" x 0.015" x 22.5" |
| AS4149 | 3.30 | Tie-Lok® Tie SID, 316SS, 1/4" x 0.015" x 29.0" |
| AS4159 | 3.94 | Tie-Lok® Tie SID, 316SS, 1/4" x 0.015" x 35.0" |
| AS4219 | 0.65 | Mini Tie-Lok® Tie SID, 316SS, 0.177" x 0.015" x 7.0" |
| AS4229 | 0.88 | Mini Tie-Lok® Tie SID, 316SS, 0.177" x 0.015" x 10.0" |
| AS4239 | 1.35 | Mini Tie-Lok® Tie SID, 316SS, 0.177" x 0.015" x 16.0" |
| AS4249 | 1.85 | Mini Tie-Lok® Tie SID, 316SS, 0.177" x 0.015" x 22.5" |
| AS4259 | 2.36 | Mini Tie-Lok® Tie SID, 316SS, 0.177" x 0.015" x 29.0" |
| AS6219 | 1.90 | Tie-Lok® Tie, SID, 304SS, 3/8" x 0.020" x 8.625" |
| AS6229 | 2.60 | Tie-Lok® Tie, SID, 304SS, 3/8" x 0.020" x 11.5" |
| AS6239 | 3.90 | Tie-Lok® Tie, SID, 304SS, 3/8" x 0.020" x 17.5" |
| AS6249 | 5.30 | Tie-Lok® Tie, SID, 304SS, 3/8" x 0.020" x 24" |
| AS6259 | 6.70 | Tie-Lok® Tie, SID, 304SS, 3/8" x 0.020" x 30.5" |
| AU2029 | 0.98 | Ultra-Lok® Tie, SID, 201SS 1/4" x 0.015" x 8.0" |
| AU2039 | 1.20 | Ultra-Lok® Tie, SID, 201SS 1/4" x 0.015" x 10.0" |
| AU2049 | 1.41 | Ultra-Lok® Tie, SID, 201SS 1/4" x 0.015" x 12.0" |
| AU2059 | 1.62 | Ultra-Lok® Tie, SID, 201SS 1/4" x 0.015" x 14.0" |
| AU2069 | 1.85 | Ultra-Lok® Tie, SID, 201SS 1/4" x 0.015" x 16.0" |
| AU2079 | 2.16 | Ultra-Lok® Tie, SID, 201SS 1/4" x 0.015" x 19.0" |
| AU2089 | 2.68 | Ultra-Lok® Tie, SID, 201SS 1/4" x 0.015" x 24.0" |
| AU2099 | 3.22 | Ultra-Lok® Tie, SID, 201SS 1/4" x 0.015" x 29.0" |
| AU2159 | 3.86 | Ultra-Lok® Tie, SID, 201SS 1/4" x 0.015" x 35.0" |
| BFES-A0830-020 | 3.33 | BAND-FAST® with Ear-Lokt Buckle, 201SS 1/2" x 0.030" x 20"  |
| BFES-A0830-020-P900C | 3.33 | BAND-FAST® with Ear-Lokt Buckle, 201SS 1/2" x 0.030" x 20" coated with Polyester Black |
| BFES-A0830-024 | 3.90 | BAND-FAST® with Ear-Lokt Buckle, 201SS 1/2" x 0.030" x 24"  |
| BFES-A0830-024-P900C | 3.90 | BAND-FAST® with Ear-Lokt Buckle, 201SS 1/2" x 0.030" x 24" coated with Polyester Black |
| BFES-A0830-027 | 4.30 | BAND-FAST® with Ear-Lokt Buckle, 201SS 1/2" x 0.030" x 27"  |
| BFES-A0830-027-P900C | 4.30 | BAND-FAST® with Ear-Lokt Buckle, 201SS 1/2" x 0.030" x 27" coated with Polyester Black |
| BFES-A0830-034 | 5.20 | BAND-FAST® with Ear-Lokt Buckle, 201SS 1/2" x 0.030" x 34"  |
| BFES-A0830-034-P900C | 5.20 | BAND-FAST® with Ear-Lokt Buckle, 201SS 1/2" x 0.030" x 34" coated with Polyester Black |
| BFES-A0830-041 | 6.20 | BAND-FAST® with Ear-Lokt Buckle, 201SS 1/2" x 0.030" x 41"  |
| BFES-A0830-041-P900C | 6.20 | BAND-FAST® with Ear-Lokt Buckle, 201SS 1/2" x 0.030" x 41" coated with Polyester Black |
| BFES-A0830-048 | 7.10 | BAND-FAST® with Ear-Lokt Buckle, 201SS 1/2" x 0.030" x 48"  |
| BFES-A0830-048-P900C | 7.10 | BAND-FAST® with Ear-Lokt Buckle, 201SS 1/2" x 0.030" x 48" coated with Polyester Black |
| BFES-A0830-055 | 8.10 | BAND-FAST® with Ear-Lokt Buckle, 201SS 1/2" x 0.030" x 55"  |
| BFES-A0830-055-P900C | 8.10 | BAND-FAST® with Ear-Lokt Buckle, 201SS 1/2" x 0.030" x 55" coated with Polyester Black |
| BFES-A0830-069 | 10.00 | BAND-FAST® with Ear-Lokt Buckle, 201SS 1/2" x 0.030" x 69"  |
| BFES-A0830-069-P900C | 10.00 | BAND-FAST® with Ear-Lokt Buckle, 201SS 1/2" x 0.030" x 69" coated with Polyester Black |
| BFES-A0830-076 | 7.30 | BAND-FAST® with Ear-Lokt Buckle, 201SS 1/2" x 0.030" x 76"  |
| BFES-A0830-076-P900C | 7.30 | BAND-FAST® with Ear-Lokt Buckle, 201SS 1/2" x 0.030" x 76"coated with Polyester Black  |
| BFES-A0830-090 | 8.60 | BAND-FAST® with Ear-Lokt Buckle, 201SS 1/2" x 0.030" x 90"  |
| BFES-A0830-090-P900C | 8.60 | BAND-FAST® with Ear-Lokt Buckle, 201SS 1/2" x 0.030" x 90" coated with Polyester Black |
| BFES-A1230-020 | 4.50 | BAND-FAST® with Ear-Lokt Buckle, 201SS 3/4" x 0.030" x 20"  |
| BFES-A1230-020-P900C | 4.50 | BAND-FAST® with Ear-Lokt Buckle, 201SS 3/4" x 0.030" x 20" coated with PolyesterBlack |
| BFES-A1230-024 | 5.20 | BAND-FAST® with Ear-Lokt Buckle, 201SS 3/4" x 0.030" x 24"  |
| BFES-A1230-024-P900C | 5.20 | BAND-FAST® with Ear-Lokt Buckle, 201SS 3/4" x 0.030" x 24" coated with Polyester Black |
| BFES-A1230-027 | 5.80 | BAND-FAST® with Ear-Lokt Buckle, 201SS 3/4" x 0.030" x 27"  |
| BFES-A1230-027-P900C | 5.80 | BAND-FAST® with Ear-Lokt Buckle, 201SS 3/4" x 0.030" x 27" coated with Polyester Black |
| BFES-A1230-034 | 7.10 | BAND-FAST® with Ear-Lokt Buckle, 201SS 3/4" x 0.030" x 34"  |
| BFES-A1230-034-P900C | 7.10 | BAND-FAST® with Ear-Lokt Buckle, 201SS 3/4" x 0.030" x 34" coated with Polyester Black |
| BFES-A1230-041 | 8.40 | BAND-FAST® with Ear-Lokt Buckle, 201SS 3/4" x 0.030" x 41"  |
| BFES-A1230-041-P900C | 8.40 | BAND-FAST® with Ear-Lokt Buckle, 201SS 3/4" x 0.030" x 41" coated with Polyester Black |
| BFES-A1230-048 | 9.70 | BAND-FAST® with Ear-Lokt Buckle, 201SS 3/4" x 0.030" x 48"  |
| BFES-A1230-048-P900C | 9.70 | BAND-FAST® with Ear-Lokt Buckle, 201SS 3/4" x 0.030" x 48" coated with Polyester Black |
| BFES-A1230-055 | 11.00 | BAND-FAST® with Ear-Lokt Buckle, 201SS 3/4" x 0.030" x 55"  |
| BFES-A1230-055-P900C | 11.00 | BAND-FAST® with Ear-Lokt Buckle, 201SS 3/4" x 0.030" x 55" coated with Polyester Black |
| BFES-A1230-069 | 13.60 | BAND-FAST® with Ear-Lokt Buckle, 201SS 3/4" x 0.030" x 69"  |
| BFES-A1230-069-P900C | 13.60 | BAND-FAST® with Ear-Lokt Buckle, 201SS 3/4" x 0.030" x 69" coated with Polyester Black |
| BFES-A1230-076 | 9.80 | BAND-FAST® with Ear-Lokt Buckle, 201SS 3/4" x 0.030" x 76"  |
| BFES-A1230-076-P900C | 9.80 | BAND-FAST® with Ear-Lokt Buckle, 201SS 3/4" x 0.030" x 76"coated with Polyester Black  |
| BFES-A1230-090 | 11.50 | BAND-FAST® with Ear-Lokt Buckle, 201SS 3/4" x 0.030" x 90"  |
| BFES-A1230-090-P900C | 11.50 | BAND-FAST® with Ear-Lokt Buckle, 201SS 3/4" x 0.030" x 90" coated with Polyester Black |
| C00169 | 4.33 | BAND-IT® Tool.  For band widths 3/16"-3/4" |
| C00269 | 4.33 | Junior® Hand Tool, use with BAND-IT Jr.® smooth ID clamps |
| C00369 | 4.33 | BAND-IT® Heavy Duty Tool.  For band widths 3/16"-3/4". For higher torque requirements. |
| C07569 | 2.62 | Bantam Tool.  For band widths 3/16"-3/4". Low torque, one hand installation. |
| C08569 | 2.34 | Bantam Strapping Tool.  Low torque, two hand installation. |
| C12799 | 4.17 | VALU-STRAP™ Band, 200/300 SS, 3/8" x 0.015" x 200'      |
| C12899 | 5.47 | VALU-STRAP™ Band, 200/300 SS, 1/2" x 0.015" x 200'      |
| C12999 | 7.06 | VALU-STRAP™ Band, 200/300 SS, 5/8" x 0.015" x 200'      |
| C13099 | 8.39 | VALU-STRAP™ Band, 200/300 SS, 3/4" x 0.015" x 200'      |
| C13199 | 1.22 | VALU-STRAP™ Band, 200/300 SS, 3/16" x 0.015" x 100'      |
| C13399 | 2.20 | VALU-STRAP™ Band, 200/300 SS, 3/8" x 0.015" x 100'      |
| C13499 | 2.86 | VALU-STRAP™ Band, 200/300 SS, 1/2" x 0.015" x 100'      |
| C13599 | 3.50 | VALU-STRAP™ Band, 200/300 SS, 5/8" x 0.015" x 100'      |
| C13699 | 4.18 | VALU-STRAP™ Band, 200/300 SS, 3/4" x 0.015" x 100'      |
| C14499 | 4.42 | Valuband Band, 200/300 SS, 1/2" x 0.025" x 100'      |
| C14599 | 5.48 | Valuband Band, 200/300 SS, 5/8" x 0.025" x 100'      |
| C14699 | 6.53 | Valuband Band, 200/300 SS, 3/4" x 0.025" x 100'      |
| C14899 | 8.82 | Valuband Band, 200/300 SS, 1/2" x 0.025" x 200'      |
| C14999 | 10.96 | Valuband Band, 200/300 SS, 5/8" x 0.025" x 200'      |
| C15099 | 13.02 | Valuband Band, 200/300 SS, 3/4" x 0.025" x 200'      |
| C15199 | 0.16 | Valuclips, 200/300 SS, 3/16" for use with C13199      |
| C15399 | 0.58 | Valuclips, 200/300 SS, 3/8" for use with C13399 or C11199 |
| C15499 | 1.02 | Valuclips, 200/300 SS, 1/2" for use with C13499 or C18199 |
| C15599 | 1.19 | Valuclips, 200/300 SS, 5/8" for use with C13599 or C17199 |
| C15699 | 2.05 | Valuclips, 200/300 SS, 3/4" for use with C13699 or C16199 |
| C16189 | 5.22 | VALU-STRAP™ Plus Band, 200/300 SS, 3/4" x 0.020" x 100'      |
| C16389 | 10.18 | VALU-STRAP™ Plus Band, 200/300 SS, 3/4" x 0.020" x 200'      |
| C17199 | 4.40 | VALU-STRAP™ Plus Band, 200/300 SS, 5/8" x 0.020" x 100'      |
| C17399 | 8.53 | VALU-STRAP™ Plus Band, 200/300 SS, 5/8" x 0.020" x 200'      |
| C18189 | 3.55 | VALU-STRAP™ Plus Band, 200/300 SS, 1/2" x 0.020" x 100'      |
| C18389 | 6.85 | VALU-STRAP™ Plus Band, 200/300 SS, 1/2" x 0.020" x 200'      |
| C19199 | 2.72 | VALU-STRAP™ Plus Band, 200/300 SS, 3/8" x 0.020" x 100'      |
| C19399 | 5.21 | VALU-STRAP™ Plus Band, 200/300 SS, 3/8" x 0.020" x 200'      |
| C20299 | 2.12 | BAND-IT® Band, 201/301SS 1/4" x 0.020" x 100' |
| C20399 | 3.34 | BAND-IT® Band, 201/301SS 3/8" x 0.025" x 100' |
| C203Y9 | 3.50 | BAND-IT® Band, 201/301SS 3/8" x 0.025" x 100' Yellow tote |
| C20499 | 4.99 | BAND-IT® Band, 201/301SS 1/2" x 0.030" x 100' |
| C204BB | 6.13 | BAND-IT® Band, 201SS 1/2" x 0.030" x 100' Blue tote |
| C204C9-P000 | 5.40 | BAND-IT® Band, 201SS/301SS 1/2" x 0.030" x 100' Polyester White / Clear tote |
| C204C9-P100 | 5.40 | BAND-IT® Band, 201SS 1/2" x 0.030" x 100' Polyester Red  / Clear tote |
| C204C9-P200 | 5.40 | BAND-IT® Band, 201SS 1/2" x 0.030" x 100' Polyester Orange  / Clear tote |
| C204C9-P300 | 5.40 | BAND-IT® Band, 201SS 1/2" x 0.030" x 100' Polyester Yellow  / Clear tote |
| C204C9-P302 | 5.40 | BAND-IT® Band, 201SS 1/2" x 0.030" x 100' Polyester Tan  / Clear tote |
| C204C9-P400 | 5.40 | BAND-IT® Band, 201SS 1/2" x 0.030" x 100' Polyester Green  / Clear tote  |
| C204C9-P500 | 5.40 | BAND-IT® Band, 201SS 1/2" x 0.030" x 100' Polyester Blue  / Clear tote |
| C204C9-P550 | 5.40 | BAND-IT® Band, 201SS 1/2" x 0.030" x 100' Polyester Light Blue  / Clear tote |
| C204C9-P600 | 5.40 | BAND-IT® Band, 201SS 1/2" x 0.030" x 100' Polyester Purple / Clear tote |
| C204C9-P700 | 5.40 | BAND-IT® Band, 201SS 1/2" x 0.030" x 100' Polyester Gray / Clear tote |
| C204C9-P800 | 5.40 | BAND-IT® Band, 201SS 1/2" x 0.030" x 100' Polyester Brown / Clear tote |
| C204C9-P900 | 5.40 | BAND-IT® Band, 201SS 1/2" x 0.030" x 100' Polyester Black / Clear tote |
| C204B9 | 5.10 | BAND-IT® Band, 201/301SS 1/2" x 0.030" x 100' Blue tote |
| C20599 | 6.50 | BAND-IT® Band, 201/301SS 5/8" x 0.030" x 100' |
| C205G9 | 6.64 | BAND-IT® Band, 201/301SS 5/8" x 0.030" x 100' Green tote |
| C20699 | 7.75 | BAND-IT® Band, 201/301SS 3/4" x 0.030" x 100' |
| C206BB | 8.88 | BAND-IT® Band, 201SS 3/4" x 0.030" x 100' Red tote |
| C206C9-P900 | 8.10 | BAND-IT®  Band, 201SS 3/4" x 0.030" x 100' Polyester Black / Clear tote |
| C206R9 | 7.87 | BAND-IT® Band, 201/301SS 3/4" x 0.030" x 100' Red tote |
| C25299 | 0.32 | BAND-IT® Buckles Ear-Lokt style, 201/301SS 1/4" x .029" |
| C25399 | 0.74 | BAND-IT® Buckles Ear-Lokt style, 201/301SS 3/8" x .043" |
| C25499 | 1.84 | BAND-IT® Buckles Ear-Lokt style, 201/301SS 1/2" x .050" |
| C25499-D900 | 1.90 | BAND-IT® Buckles, Ear-Lokt Style, 201SS 1/2" coated with Polyester Deluxe Black |
| C25599 | 2.15 | BAND-IT® Buckles Ear-Lokt style, 201/301SS 5/8" x .060" |
| C25699 | 3.32 | BAND-IT® Buckles Ear-Lokt style, 201/301SS 3/4" x .070" |
| C25699-D900 | 3.40 | BAND-IT® Buckles, Ear-Lokt Style, 201SS 3/4" coated with Polyester Deluxe Black |
| C27599 | 51.00 | 1 each- C00169, close quarter tension nut, C20299, C20399, C20499, C20599, C20699, C25299, C25399, C25499, C25599, C25699, C72099, C72499, C72699, C25699  |
| C27699 | 17.20 | 1/2" Band and Buckle Kit includes: 1-C00169, 1-C20499, 1-C25499, 1-C72499 |
| C27799 | 21.60 | 3/4" Band and Buckle Kit includes: 1-C00169, 1-C20699, 1-C25699, 1-C72699 |
| C30399 | 3.30 | Band, GCS, 3/8" x 0.025" x 100' |
| C30499 | 5.20 | Band, GCS, 1/2" x 0.030" x 100' |
| C30599 | 6.42 | Band, GCS, 5/8" x 0.030" x 100' |
| C30699 | 7.67 | Band, GCS, 3/4" x 0.030" x 100' |
| C35399 | 0.78 | Buckle, GCS, 3/8" |
| C35499 | 1.93 | Buckle, GCS, 1/2" |
| C35599 | 2.13 | Buckle, GCS, 5/8" |
| C35699 | 3.28 | Buckle, GCS, 3/4" |
| C40099 | 3.30 | Ratchet Tool.  For band widths 3/16"-3/4". Ratchet style alternative to C00169 |
| C40299 | 2.00 | Band, 316SS, 1/4" x 0.020" x 100' |
| C40399 | 3.50 | Band, 316SS, 3/8" x 0.025" x 100' |
| C403Y9 | 3.70 | Band, 316SS, 3/8" x 0.025" x 100' Yellow tote |
| C40499 | 4.90 | Band, 316SS, 1/2" x 0.030" x 100' |
| C404B9 | 5.60 | Band, 316SS, 1/2" x 0.030" x 100' Blue tote |
| C40599 | 6.20 | Band, 316SS, 5/8" x 0.030" x 100' |
| C405G9 | 6.90 | Band, 316SS, 5/8" x 0.030" x 100' Green tote |
| C40699 | 7.50 | Band, 316SS, 3/4" x 0.030" x 100' |
| C406R9 | 8.20 | Band, 316SS, 3/4" x 0.030" x 100' Red tote |
| C41399 | 11.83 | Band, 317L 1/4H SS, 3/8" x 0.030" x 300' |
| C41499 | 13.66 | Band, 317L 1/4H SS, 1/2" x 0.030" x 300' |
| C41599 | 19.45 | Band, 317L 1/4H SS, 5/8" x 0.030" x 300' |
| C41699 | 23.20 | Band, 317L 1/4H SS, 3/4" x 0.030" x 300' |
| C42499 | 10.40 | Band, 317L 1/4H SS, 1/2" x 0.020" x 300' |
| C44499 | 5.70 | Band, 1/2" x 0.015" x 200' 316SS |
| C444B9 | 5.80 | Band, 1/2" x 0.015" x 200' 316SS Blue tote |
| C44599 | 6.70 | Band, 5/8" x 0.015" x 200' 316SS |
| C445G9 | 6.90 | Band, 5/8" x 0.015" x 200' 316SS Green tote |
| C44699 | 8.30 | Band, 3/4" x 0.015" x 200' 316SS |
| C446R9 | 8.40 | Band, 3/4" x 0.015" x 200' 316SS Red tote |
| C45299 | 0.32 | Ear-Lokt Buckles, 316SS, 1/4" use with C40299 |
| C45399 | 0.80 | Ear-Lokt Buckles, 316SS, 3/8" use with C40399 |
| C45499 | 1.86 | Ear-Lokt Buckles, 316SS, 1/2" use with C40499 |
| C45599 | 2.18 | Ear-Lokt Buckles, 316SS, 5/8" use with C40599 |
| C45699 | 3.50 | Ear-Lokt Buckles, 316SS, 3/4" use with C40699 |
| C72099 | 0.31 | Scru-Lokt Buckles, 301SS 1/4 hard, 1/4." Thread size of set screw: 10 - 32 X 5/32 SS |
| C72299 | 0.57 | Scru-Lokt Buckles, 301SS 1/4 hard, 3/8." Thread size of set screw: 1/4 - 28 X 3/16 SS |
| C72499 | 0.57 | Scru-Lokt Buckles, 301SS 1/4 hard, 1/2." Thread size of set screw: 5/16 - 18 X 1/4 SS |
| C72599 | 0.86 | Scru-Lokt Buckles, 201SS, 5/8." Thread size of set screw: 5/16 - 18 X 1/4 SS |
| C72699 | 1.00 | Scru-Lokt Buckles, 201SS, 3/4." Thread size of set screw: 5/16 - 18 X 1/4 SS |
| C80399 | 3.57 | Band, Alloy 400, High nickel content, 3/8" x 0.025" x 100'  |
| C80499 | 5.60 | Band, Alloy 400, High nickel content, 1/2" x 0.030" x 100'  |
| C80599 | 6.94 | Band, Alloy 400, High nickel content, 5/8" x 0.030" x 100'  |
| C80699 | 8.30 | Band, Alloy 400, High nickel content, 3/4" x 0.030" x 100'  |
| C85399 | 0.81 | Buckle, Alloy 400, High nickel content, 3/8" use with C80399 |
| C85499 | 1.84 | Buckle, Alloy 400, High nickel content, 1/2" use with C80499 |
| C85599 | 2.27 | Buckle, Alloy 400, High nickel content, 5/8" use with C80599 |
| C85699 | 3.32 | Buckle, Alloy 400, High nickel content, 3/4" use with C80699 |
| C90399 | 4.16 | Band, 304 SS, 3/8" x 0.015" x 200' |
| C90499 | 5.47 | Band, 304 SS, 1/2" x 0.015" x 200' |
| | | |
| --- | --- | --- |
| C90599 | 6.79 | Band, 304 SS, 5/8" x 0.015" x 200' |
| C90699 | 8.32 | Band, 304 SS, 3/4" x 0.015" x 200' |
| C91399 | 5.21 | Band, 304 SS, 3/8" x 0.020" x 200' |
| C91499 | 6.86 | Band, 304 SS, 1/2" x 0.020" x 200' |
| C91599 | 8.53 | Band, 304 SS, 5/8" x 0.020" x 200' |
| C91699 | 10.12 | Band, 304 SS, 3/4" x 0.020" x 200' |
| CB1000 | 1.88 | Cable tie tensioning tool for self locking ties 3/16" - 5/8" widths. One hand installation with adjustable grips. |
| CP0399 | 3.56 | Center Punch Clamp, GCS, 3/8" x 0.025", 13/16" diameter |
| CP0499 | 7.28 | Center Punch Clamp, GCS, 5/8" x 0.025", 1" diameter |
| CP0599 | 7.57 | Center Punch Clamp, GCS, 5/8" x 0.025", 1-1/4" diameter |
| CP0699 | 8.58 | Center Punch Clamp, GCS, 5/8" x 0.025", 1-1/2" diameter |
| CP0799 | 9.10 | Center Punch Clamp, GCS, 5/8" x 0.025", 1-3/4" diameter |
| CP0899 | 9.82 | Center Punch Clamp, GCS, 5/8" x 0.025", 2" diameter |
| CP0999 | 10.72 | Center Punch Clamp, GCS, 5/8" x 0.025", 2-1/4" diameter |
| CP1099 | 5.84 | Center Punch Clamp, GCS, 5/8" x 0.025", 2-1/2" diameter |
| CP10S9 | 5.84 | Center Punch Clamp, 201SS, 5/8" x 0.025", 2-1/2" diameter |
| CP1199 | 6.19 | Center Punch Clamp, GCS, 5/8" x 0.025", 2-3/4" diameter |
| CP11S9 | 6.19 | Center Punch Clamp, 201SS, 5/8" x 0.025", 2-3/4" diameter |
| CP1299 | 6.55 | Center Punch Clamp, GCS, 5/8" x 0.025", 3" diameter |
| CP12S9 | 6.61 | Center Punch Clamp, 201SS, 5/8" x 0.025", 3" diameter |
| CP1499 | 7.36 | Center Punch Clamp, GCS, 5/8" x 0.025", 3-1/2" diameter |
| CP14S9 | 7.43 | Center Punch Clamp, 201SS, 5/8" x 0.025", 3-1/2" diameter |
| CP1699 | 4.23 | Center Punch Clamp, GCS, 5/8" x 0.025", 4" diameter |
| CP16S9 | 4.27 | Center Punch Clamp, 201SS, 5/8" x 0.025", 4" diameter |
| CP1899 | 4.72 | Center Punch Clamp, GCS, 5/8" x 0.025", 4-1/2" diameter |
| CP18S9 | 4.76 | Center Punch Clamp, 201SS, 5/8" x 0.025", 4-1/2" diameter |
| CP2099 | 5.08 | Center Punch Clamp, GCS, 5/8" x 0.025", 5" diameter |
| CP20S9 | 5.13 | Center Punch Clamp, 201SS, 5/8" x 0.025", 5" diameter |
| CP2499 | 5.77 | Center Punch Clamp, GCS, 5/8" x 0.025", 6" diameter |
| CP24S9 | 5.28 | Center Punch Clamp, 201SS, 5/8" x 0.025", 6" diameter |
| CP2699 | 6.50 | Center Punch Clamp, GCS, 5/8" x 0.025", 6-1/2" diameter |
| CP26S9 | 6.60 | Center Punch Clamp, 201SS, 5/8" x 0.025", 6-1/2" diameter |
| CP2899 | 6.57 | Center Punch Clamp, GCS, 5/8" x 0.025", 7" diameter |
| CP28S9 | 6.69 | Center Punch Clamp, 201SS, 5/8" x 0.025", 7" diameter |
| CP3119 | 4.68 | Center Punch Clamp, GCS, 3/8" x 0.025", 1-3/8" diameter |
| CP311S | 4.46 | Center Punch Clamp, 201SS, 3/8" x 0.025", 1-3/8" diameter |
| CP3299 | 7.63 | Center Punch Clamp, GCS, 5/8" x 0.025", 8" diameter |
| CP32S9 | 7.51 | Center Punch Clamp, 201SS, 5/8" x 0.025", 8" diameter |
| CP3999 | 10.40 | Kit: 4-CP0387, 8-CP3117, 8-CP-0687, 6-CP0587, 9-CP0857, 3-O316S8, 3-O10S88, 3-O12S88, 3-O14S88, 3-O18S88, 2-O24S88, 1-S03869 |
| CP3S99 | 3.56 | Center Punch Clamp, 201SS, 3/8" x 0.025", 13/16" diameter |
| CP4S99 | 7.28 | Center Punch Clamp, 201SS, 5/8" x 0.025", 1" diameter |
| CP5S99 | 7.57 | Center Punch Clamp, 201SS, 5/8" x 0.025", 1-1/4" diameter |
| CP6S99 | 8.58 | Center Punch Clamp, 201SS, 5/8" x 0.025", 1-1/2" diameter |
| CP7S99 | 9.10 | Center Punch Clamp, 201SS, 5/8" x 0.025", 1-3/4" diameter |
| CP8S99 | 9.82 | Center Punch Clamp, 201SS, 5/8" x 0.025", 2" diameter |
| CP9S99 | 10.72 | Center Punch Clamp, 201SS, 5/8" x 0.025", 2-1/4" diameter |
| D00189 | 6.97 | Single bolt straight leg 200/300 SS Brack-It with 304 SS bolt, washer and fiber washer. 3/4" slot |
| D00299 | 1.30 | 5/16"-18 x 3/4" Hex head SS Bolt, SS washer and fiber washer |
| D00499 | 5.64 | Single Bolt Straight Leg 200/300 SS Brack-It only.  3/4" slot |
| D00799 | 4.40 | L-mount, 200/300 SS right angle bracket |
| D00889 | 9.22 | 2 Bolt Straight Leg 200/300SS Brack-It with SS bolt, SS washer and fiber washer. 3/4" slot |
| D00999 | 7.10 | 2 Bolt Straight Leg 200/300 SS Brack-It, 3/4" slot |
| D02189 | 7.00 | Single Bolt Flared Leg 200/300 SS Brack-It with SS bolt, SS washer and fiber washer. 3/4" slot |
| D02299 | 5.52 | Single Bolt Flared Leg 200/300 SS Brack-It only. 3/4" slot |
| D04099 | 19.40 | Signal Mount, NPT 1.5" dia |
| D04599 | 18.29 | Narrow Back Signal Mount, NPT 1.5" dia |
| D05089 | 0.30 | Pipe Patch, Metal backed lined with SBR, 1"x1" |
| D05199 | 0.90 | Pipe Patch, Metal backed lined with SBR, 2"x2-1/2" |
| D05299 | 1.90 | Pipe Patch, Metal backed lined with SBR, 3"x3-1/2" |
| D05399 | 3.40 | Pipe Patch Kit contains: 1-D05089, 1-D05199, 1-D05299 |
| D05499 | 2.50 | Pipe Patch, Metal backed lined with SBR, 3-1/2"x 4" |
| D05599 | 1.90 | Pipe Patch, Metal backed lined with SBR, 3-1/2" x 6" |
| D05699 | 2.60 | Pipe Patch, Metal backed lined with SBR, 3-1/2" x 8" |
| D05799 | 3.40 | Pipe Patch, Metal backed lined with SBR, 3-1/2" x 10" |
| D30288 | 0.99 | 5/16"-24 x 1/2" Hex head 304 SS Bolt, washer and fiber washer for mini-Brack-It |
| D31099 | 2.96 | Flared Leg mini-Brack-It, 200/300 SS, with 304 SS bolt and fiber washer. 1/2" slot |
| D31599 | 2.96 | Straight Leg mini-Brack-It, 200/300 SS, with 304 SS bolt and fiber washer. 1/2" slot |
| D50089 | 23.70 | Bolt/Clamp. Use with max. 3/4" width band |
| D50489 | 33.00 | Bolt/Clamp. Use with max. 1-1/4" width band |
| D51089 | 14.90 | Mounting Plate, Aluminum,1-1/2" x 4-3/4" with a 2" long 5/8" plated bolt. Band slot width 1.375" accommodates single or double wrap 1 1/4" w X .44 thick Giant Band |
| D51289 | 21.00 | Mounting Plate, Aluminum,1-1/2" x 5-1/4" with a 2" long 5/8" plated bolt. Band slot width 1.375" accommodates single or double wrap 1 1/4" w X .44 thick Giant Band |
| D51389 | 21.00 | Mounting Plate, Aluminum,1-1/2" x 5-1/4" with a 3" long 5/8" plated bolt. Band slot width 1.375" accommodates single or double wrap 1 1/4" w X .44 thick Giant Band |
| E00499 | 0.37 | Male Hose Nipple, Plated Steel, 1/4" hose ID, 1/8" NPT, Shank length .87", Machined  |
| E00699 | 0.76 | Male Hose Nipple, Plated Steel, 1/4" hose ID, 1/4" NPT, Shank length 1.03", Machined  |
| E00899 | 0.58 | Male Hose Nipple, Plated Steel, 3/8" hose ID, 1/8" NPT, Shank length 1.07", Machined  |
| E01099 | 0.73 | Male Hose Nipple, Plated Steel, 3/8" hose ID, 1/4" NPT, Shank length 1.07", Machined  |
| E01299 | 1.24 | Male Hose Nipple, Plated Steel, 3/8" hose ID, 3/8" NPT, Shank length 1.07", Machined  |
| E01499 | 2.06 | Male Hose Nipple, Plated Steel, 3/8" hose ID, 1/2" NPT, Shank length 1.07", Machined  |
| E01899 | 1.43 | Male Hose Nipple, Plated Steel, 1/2" hose ID, 1/4" NPT, Shank length 1.35", Machined  |
| E02099 | 1.28 | Male Hose Nipple, Plated Steel, 1/2" hose ID, 3/8" NPT, Shank length 1.35", Machined  |
| E02299 | 2.02 | Male Hose Nipple, Plated Steel, 1/2" hose ID, 1/2" NPT, Shank length 1.35", Machined  |
| E02899 | 1.98 | Male Hose Nipple, Plated Steel, 5/8" hose ID, 1/2" NPT, Shank length 1.36", Machined  |
| E03099 | 2.84 | Male Hose Nipple, Plated Steel, 5/8" hose ID, 3/4" NPT, Shank length 1.36", Machined  |
| E03299 | 3.08 | Male Hose Nipple, Plated Steel, 3/4" hose ID, 1/2" NPT, Shank length 1.38", Machined  |
| E03499 | 2.82 | Male Hose Nipple, Plated Steel, 3/4" hose ID, 3/4" NPT, Shank length 1.38", Machined  |
| E03699 | 4.24 | Male Hose Nipple, Plated Steel, 3/4" hose ID, 1" NPT, Shank length 1.38", Machined  |
| E03899 | 4.13 | Male Hose Nipple, Plated Steel, 1" hose ID, 3/4" NPT, Shank length 1.78", Machined  |
| E04099 | 4.68 | Male Hose Nipple, Plated Steel, 1" hose ID, 1" NPT, Shank length 1.78", Machined  |
| E04299 | 7.18 | Male Hose Nipple, Plated Steel, 1-1/4" hose ID, 1" NPT, Shank length 1.78", Machined  |
| E04499 | 8.16 | Male Hose Nipple, Plated Steel, 1-1/4" hose ID, 1-1/4" NPT, Shank length 1.78", Machined  |
| E04699 | 11.60 | Male Hose Nipple, Plated Steel, 1-1/2" hose ID, 1-1/2" NPT, Shank length 1.90", Machined, round profile not hex  |
| E10699 | 0.69 | Female Swivel Hose Nipple, Plated Steel, 1/4" hose ID, NPSC, 1.06" Shank length, Machined  |
| E12299 | 1.74 | Female Swivel Hose Nipple, Plated Steel, 1/2" hose ID, NPSC, 1.37" Shank length, Machined  |
| E13499 | 2.96 | Female Swivel Hose Nipple, Plated Steel, 3/4" hose ID, NPSC, 1.37" Shank length, Machined  |
| E32299 | 2.10 | Male Hose Nipple, Brass, 1/2" hose ID, 1/2" NPT, Shank length 1.35", Machined |
| E34099 | 5.10 | Male Hose Nipple, Brass, 1" hose ID, 1" NPT, Shank length 1.78", Machined |
| E60699 | 0.06 | Male Hose Nipple, 316SS, 1/4"hose ID, 1/4" NPT, Shank length 1.03", Machined  |
| E61299 | 0.10 | Male Hose Nipple, 316SS, 3/8" hose ID, 3/8" NPT, Shank length 1.07", Machined  |
| E62299 | 0.17 | Male Hose Nipple, 316SS, 1/2" hose ID, 1/2" NPT, Shank length 1.35", Machined  |
| E63499 | 0.23 | Male Hose Nipple, 316SS, 3/4" hose ID, 3/4" NPT, Shank length 1.38", Machined  |
| E64099 | 0.38 | Male Hose Nipple, 316SS, 1" hose ID, 1" NPT, Shank length 1.78", Machined  |
| E79899 | 0.16 | Male Hose Nipple, Plated Steel, 1/2" hose ID, 1/2" NPT, Shank length 1.56", Swaged |
| E80099 | 0.20 | Male Hose Nipple, Plated Steel, 3/4" hose ID, 3/4" NPT, Shank length 1.56", Swaged |
| E80299 | 0.35 | Male Hose Nipple, Plated Steel, 1" hose ID, 1" NPT, Shank length 1.63", Swaged |
| E80499 | 0.44 | Male Hose Nipple, Plated Steel, 1-1/4" hose ID, 1-1/4" NPT, Shank length 1.63", Swaged |
| E80699 | 0.60 | Male Hose Nipple, Plated Steel, 1-1/2" hose ID, 1-1/2" NPT, Shank length 1.63", Swaged |
| E80899 | 1.01 | Male Hose Nipple, Plated Steel, 2" hose ID, 2" NPT, Shank length 2.75", Swaged |
| E81299 | 1.94 | Male Hose Nipple, Plated Steel, 2-1/2" hose ID, 2-1/2" NPT, Shank length 3", Swaged |
| E81499 | 2.72 | Male Hose Nipple, Plated Steel, 3" hose ID, 3" NPT, Shank length 3", Swaged  |
| E81699 | 5.16 | Male Hose Nipple, Plated Steel, 4" hose ID, 4" NPT, Shank length 4.63", Swaged  |
| F10689 | 0.30 | Hose Mender, Plated Steel, 1/4" hose ID, shank length .91" per side, machined |
| F10889 | 0.40 | Hose Mender, Plated Steel, 3/8" hose ID, shank length .95" per side, machined |
| F11089 | 0.60 | Hose Mender, Plated Steel, 1/2" hose ID, shank length 1.16" per side, machined |
| F11289 | 0.10 | Hose Mender, Plated Steel, 5/8" hose ID, shank length 1.18" per side, machined |
| F11489 | 0.30 | Hose Mender, Plated Steel, 3/4" hose ID, shank length 1.20" per side, machined |
| F11689 | 0.16 | Hose Mender, Plated Steel, 1" hose ID, shank length 1.53" per side, machined |
| F11889 | 0.34 | Hose Mender, Plated Steel, 1-1/4" hose ID, shank length 1.53" per side, machined |
| G40269 | 10.70 | Giant Tool, for use with all Giant Band |
| G43099 | 11.80 | Giant Band, 201SS 3/4" x 0.044" x 100' Shiny finish. |
| G43199 | 15.05 | Giant Band, 201SS 1.0" x 0.044" x 100' Shiny finish. |
| G43299 | 19.03 | Giant Band, 201SS 1-1/4" x 0.044" x 100' Shiny finish. |
| G44099 | 1.76 | Giant Buckles, 201SS 3/4" use with G43099 or G46099 band |
| G44199 | 2.29 | Giant Buckles, 201SS 1.0" use with G43199 |
| G44299 | 3.18 | Giant Buckles, 201SS 1-1/4" use with G43299 or G46299 band |
| G46099 | 11.80 | Giant Band, 201SS 3/4" x 0.044" x 100' Matte finish. |
| G46299 | 19.03 | Giant Band, 201SS 1-1/4" x 0.044" x 100' Matte finish. |
| H02289 | 0.35 | Replacement Tri-Lokt® Yoke, 300 Series SS, for 1/2" Tri-Lokt® machined hose nipple |
| H03489 | 0.40 | Replacement Tri-Lokt® Yoke, 300 Series SS, for 3/4" Tri-Lokt® machined hose nipple |
| H04089 | 0.59 | Replacement Tri-Lokt® Yoke, 300 Series SS, for 1" Tri-Lokt® machined hose nipple |
| H12289 | 3.06 | Tri-Lokt® Plated Steel 1/2" hose ID, 1/2" NPT, 1.25" shank length, machined hose nipple with yoke |
| H13489 | 4.88 | Tri-Lokt® Plated Steel 3/4" hose ID, 3/4" NPT, 1.5" shank length, machined hose nipple with yoke |
| H14089 | 7.63 | Tri-Lokt® Plated Steel 1.0" hose ID, 1.0" NPT, 1.5" shank length, machined hose nipple with yoke |
| H22279 | 3.22 | Tri-Lokt® Female Swivel Coupling, Plated Steel 1/2" hose ID, NPSC, 1.19" shank length |
| H23479 | 5.63 | Tri-Lokt® Female Swivel Coupling, Plated Steel 3/4" hose ID, NPSC, 1.5" shank length |
| H60088 | 1.29 | Tri-Lokt® Plated Steel 1 1/4" hose ID, 1 1/4" NPT, 2.75" shank length, swaged hose nipple with Tie strips |
| H60479 | 0.24 | Replacement Tri-Lokt® Tie Strip Kit, 201SS, for 1-1/4" Tri-Lokt® swaged hose nipple |
| H61088 | 1.54 | Tri-Lokt® Plated Steel 1 1/2" hose ID, 1 1/2" NPT, 2.75" shank length, swaged hose nipple with Tie strips |
| H61479 | 0.30 | Replacement Tri-Lokt® Tie Strip Kit, 201SS, for 1-1/2" Tri-Lokt® swaged hose nipple |
| H62088 | 2.25 | Tri-Lokt® Plated Steel 2.0" hose ID, 2.0" NPT, 2.75" shank length, swaged hose nipple with Tie strips |
| H62479 | 0.30 | Replacement Tri-Lokt® Tie Strip Kit, 201SS, for 2" Tri-Lokt® swaged hose nipple |
| H63088 | 3.47 | Tri-Lokt® Plated Steel 2 1/2" hose ID, 2 1/2" NPT, 4.5" shank length, swaged hose nipple with Tie strips |
| H63479 | 0.41 | Replacement Tri-Lokt® Tie Strip Kit, 201SS, for 2-1/2" Tri-Lokt® swaged hose nipple |
| H64088 | 4.59 | Tri-Lokt® Plated Steel 3.0" hose ID, 3.0" NPT, 4.5" shank length, swaged hose nipple with Tie strips |
| H64479 | 0.45 | Replacement Tri-Lokt® Tie Strip Kit, 201SS, for 3" Tri-Lokt® swaged hose nipple |
| H65088 | 6.44 | Tri-Lokt® Plated Steel 4.0" hose ID, 4.0" NPT, 4.5" shank length, swaged hose nipple with Tie strips |
| H65479 | 0.56 | Replacement Tri-Lokt® Tie Strip Kit, 201SS, for 4" Tri-Lokt® swaged hose nipple |
| H65688 | 11.46 | Tri-Lokt® Plated Steel 5.0" hose ID, 5.0" NPT, 6.5" shank length, swaged hose nipple with Tie strips |
| H65888 | 15.90 | Tri-Lokt® Plated Steel 6.0" hose ID, 6.0" NPT, 8.0" shank length, swaged hose nipple with Tie strips |
| H75089 | 1.22 | Tri-Lokt® Plated Steel, Heat Treated, Full Flow, 1 1/2" hose ID, 1 1/2" NPT, with Tie strips |
| H75589 | 1.19 | Tri-Lokt® Plated Steel, Heat Treated, Full Flow, 2.0" hose ID, Victaulic groove, with Tie strips |
| H76979 | 1.22 | Tri-Lokt® Replacement  Tie Strip Kit, 201SS, for 5" Tri-Lokt® swaged hose nipple |
| H77479 | 1.63 | Tri-Lokt® Replacement  Tie Strip Kit, 201SS, for 6" Tri-Lokt® swaged hose nipple |
| ID1009 | 0.66 | ID Tag for use with ID Tag Imprinter.  304SS 0.75" x 2" x 0.015" thick |
| ID1019 | 1.64 | ID Tag for use with ID Tag Imprinter.  304SS 1.5" x 2.5" x 0.015" thick |
| ID1029 | 1.15 | ID Tag for use with ID Tag Imprinter.  304SS 0.75" x 3.5" x 0.015" thick |
| ID1039 | 0.10 | ID Tag for Customized Embossing Service.  304SS 0.75" x 2" x 0.015" thick |
| ID1049 | 0.20 | ID Tag for Customized Embossing Service.  304SS 1.5" x 2.5" x 0.015" thick |
| ID1059 | 0.10 | ID Tag for Customized Embossing Service.  304SS 0.75" x 3.5" x 0.015" thick |
| ID2006 | 30.00 | ID Tag Imprinter with 3/32" Character Wheel |
| ID2026 | 30.00 | ID Tag Imprinter with 1/16" Character Wheel |
| ID2036 | 30.00 | ID Tag Imprinter with 1/8" Character Wheel |
| ID2046 | 30.00 | ID Tag Imprinter with 3/16" Character Wheel |
| ID2056 | 30.00 | ID Tag Imprinter with 1/4" Character Wheel |
| ID2816 | 2.09 | 1/16" Character Wheel Replacement Kit; for ID20x6 imprinters |
| ID2826 | 2.09 | 1/8" Character Wheel Replacement Kit; for ID20x6 imprinters |
| ID2836 | 2.09 | 3/16" Character Wheel Replacement Kit; for ID20x6 imprinters |
| ID2846 | 2.09 | 1/4" Character Wheel Replacement Kit; for ID20x6 imprinters |
| ID2859 | 0.48 | Fixture Guide for ID 20x6 imprinters to imprint on any 1/4" wide Tie or band |
| ID2906 | 2.09 | 3/32" Character Wheel Replacement Kit; for ID20x6 imprinters |
| ID3009 | 22.65 | ID Kit contains: 1-A92079, 200-ID1029, 100-ID1019, 100-ID1059, 100-AS2119, 200-AS2129, 100-AS2139 |
| ID4002 | 4.00 | Stainless Steel Tape Embossing Tool |
| ID4059 | 0.21 | Stainless Steel Tape for Embossing Tool, 1/2" x 20' x 0.005" |
| ID4409 | 0.66 | ID Tag for use with ID Tag Imprinter. 316SS 0.75" x 2" x 0.010" thick |
| ID4419 | 1.64 | ID Tag for use with ID Tag Imprinter. 316SS 1.5" x 2.5" x 0.015" thick |
| ID4429 | 1.15 | ID Tag for use with ID Tag Imprinter. 316SS 0.75" x 3.5" x 0.015" thick |
| ID4609 | 0.10 | ID Tag for Customized Embossing Service. 316SS 0.75" x 2" x 0.010" thick |
| ID4619 | 0.20 | ID Tag for Customized Embossing Service. 316SS 1.5" x 2.5" x 0.015" thick |
| ID4629 | 0.10 | ID Tag for Customized Embossing Service. 316SS 0.75" x 3.5" x 0.015" thick |
| IT Series Tools | CALL | Call for Application Review, Price, Delivery, and Weight |
| J00169 | 4.33 | Junior®  Adapter, used with C00169 and C00369 |
| J02069 | 0.78 | Pok-It II Tool with Cutter - 1/4" - 3/8" wide band, BAND-FAST®, BAND-IT Junior® clamps |
| J05069 | 1.00 | Junior®  Heavy Duty Adapter, used with C00169 and C00369 |
| J07599 | 5.31 | Thriftool®, 10 Pack -  applies tension, cutter not included - 1/4" - 3/8" wide band, BAND-FAST®, BAND-IT Junior® clamps |
| J07699 | 27.00 | Thriftool®, 50 Pack |
| J10099 | 16.36 | Carrying Case, includes: Pok-It II Tool with assortment of 1/4" & 3/8" band, buckle, and Jr.® Smooth ID clamps |
| J20199 | 3.72 | Junior® Clamp, 201SS 3/8"x 0.025", 13/16" diameter. Instead of this part number, BAND-IT® recommends using the improved version: JS2019. |
| J20299 | 4.81 | Junior® Clamp, 201SS 3/8"x 0.025", 1-3/8" diameter. Instead of this part number, BAND-IT® recommends using the improved version: JS2029. |
| J20399 | 6.88 | Junior® Clamp, 201SS 1/2"x 0.030", 1" diameter. Instead of this part number, BAND-IT® recommends using the improved version: JS2039. |
| J20499 | 7.92 | Junior® Clamp, 201SS 1/2"x 0.030", 1-3/8" diameter. Instead of this part number, BAND-IT® recommends using the improved version: JS2049 |
| J20599 | 11.17 | Junior® Clamp, 201SS 5/8"x 0.030", 1-1/2" diameter. Instead of this part number, BAND-IT® recommends using the improved version: JS2059. |
| J20699 | 11.87 | Junior® Clamp, 201SS 5/8"x 0.030", 1-3/4" diameter. Instead of this part number, BAND-IT® recommends using the improved version: JS2069. |
| J20799 | 12.61 | Junior® Clamp, 201SS 5/8"x 0.030", 2" diameter. Instead of this part number, BAND-IT® recommends using the improved version: JS2079. |
| J20899 | 13.81 | Junior® Clamp, 201SS 5/8"x 0.030", 2-1/4" diameter. Instead of this part number, BAND-IT® recommends using the improved version: JS2089. |
| J20999 | 14.45 | Junior® Clamp, 201SS 5/8"x 0.030", 2-1/2" diameter. Instead of this part number, BAND-IT® recommends using the improved version: JS2099. |
| J21099 | 9.32 | Junior® Clamp, 201SS 3/4"x 0.030", 2-3/4" diameter. Instead of this part number, BAND-IT® recommends using the improved version: JS2109. |
| J21199 | 9.84 | Junior® Clamp, 201SS 3/4"x 0.030", 3" diameter. Instead of this part number, BAND-IT® recommends using the improved version: JS2119. |
| J21299 | 10.90 | Junior® Clamp, 201SS 3/4"x 0.030", 3-1/2" diameter. Instead of this part number, BAND-IT® recommends using the improved version: JS2129. |
| J21399 | 6.22 | Junior® Clamp, 201SS 3/4"x 0.030", 4" diameter. Instead of this part number, BAND-IT® recommends using the improved version: JS2139. |
| J21499 | 6.83 | Junior® Clamp, 201SS 3/4"x 0.030", 4-1/2" diameter. Instead of this part number, BAND-IT® recommends using the improved version: JS2149. |
| J21599 | 7.38 | Junior® Clamp, 201SS 3/4"x 0.030", 5" diameter. Instead of this part number, BAND-IT® recommends using the improved version: JS2159. |
| J21699 | 8.41 | Junior® Clamp, 201SS 3/4"x 0.030", 6" diameter. Instead of this part number, BAND-IT® recommends using the improved version: JS2169. |
| J21899 | 9.74 | Junior® Clamp, 201SS 3/4"x 0.030", 7" diameter. Instead of this part number, BAND-IT® recommends using the improved version: JS2189. |
| J21999 | 10.81 | Junior® Clamp, 201SS 3/4"x 0.030", 8" diameter. Instead of this part number, BAND-IT® recommends using the improved version: JS2199. |
| J22799 | 15.20 | Junior® Clamp, 201SS 3/4"x 0.030", 2" diameter. Instead of this part number, BAND-IT® recommends using the improved version: JS2279. |
| J22999 | 17.54 | Junior® Clamp, 201SS 3/4"x 0.030", 2-1/2" diameter. Instead of this part number, BAND-IT® recommends using the improved version: JS2109. |
| J23099 | 11.70 | Junior® Clamp, 201SS 1/2"x 0.030", 2-3/4" diameter. Instead of this part number, BAND-IT® recommends using the improved version: JS2309. |
| J23699 | 8.85 | Junior® Clamp, 201SS 1/2"x 0.030", 1-3/4" diameter. Instead of this part number, BAND-IT® recommends using the improved version: JS2369. |
| J24099 | 1.90 | Junior® Clamp, 201SS 1/4"x 0.020", 3/4" diameter. Instead of this part number, BAND-IT® recommends using the improved version: JS2409. |
| J24199 | 2.38 | Junior® Clamp, 201SS 1/4"x 0.020", 1-3/8" diameter. Instead of this part number, BAND-IT® recommends using the improved version: JS2419. |
| J24299 | 1.94 | Junior® Clamp, 201SS 1/4"x 0.020", 1" diameter. Instead of this part number, BAND-IT® recommends using the improved version: JS2429. |
| J24399 | 3.96 | Junior® Clamp, 201SS 3/8"x 0.025", 1" diameter. Instead of this part number, BAND-IT® recommends using the improved version: JS2439. |
| J24499 | 4.05 | Junior® Clamp, 201SS 1/4"x 0.020", 3" diameter. Instead of this part number, BAND-IT® recommends using the improved version: JS2449. |
| J24599 | 5.85 | Junior® Clamp, 201SS 3/8"x 0.025", 2" diameter. Instead of this part number, BAND-IT® recommends using the improved version: JS2459. |
| J24699 | 7.64 | Junior® Clamp, 201SS 3/8"x 0.025", 3" diameter. Instead of this part number, BAND-IT® recommends using the improved version: JS2469. |
| J24899 | 9.50 | Junior® Clamp, 201SS 3/8"x 0.025", 4" diameter. Instead of this part number, BAND-IT® recommends using the improved version: JS2489. |
| J24999 | 15.52 | Junior® Clamp, 201SS 1/2"x 0.030", 4" diameter. Instead of this part number, BAND-IT® recommends using the improved version: JS2499. |
| J25299 | 2.49 | Junior® Clamp, 201SS 1/4"x 0.020", 1-1/2" diameter. Instead of this part number, BAND-IT® recommends using the improved version: JS2529. |
| J25399 | 3.11 | Junior® Clamp, 201SS 1/4"x 0.020", 2" diameter. Instead of this part number, BAND-IT® recommends using the improved version: JS2539. |
| J25599 | 8.21 | Junior® Clamp, 201SS 3/8"x 0.025", 3-1/2" diameter. Instead of this part number, BAND-IT® recommends using the improved version: JS2559. |
| J25699 | 3.77 | Junior® Clamp, 201SS 1/4"x 0.020", 2-3/4" diameter. Instead of this part number, BAND-IT® recommends using the improved version: JS2569. |
| J25799 | 4.51 | Junior® Clamp, 201SS 1/4"x 0.020", 3-1/2" diameter. Instead of this part number, BAND-IT® recommends using the improved version: JS2579. |
| J25999 | 5.63 | Junior® Clamp, 201SS 1/4"x 0.020", 4-1/2" diameter. Instead of this part number, BAND-IT® recommends using the improved version: JS2599. |
| J27099 | 7.38 | Junior® Clamp, 201SS 3/4"x 0.030", 5-1/4" diameter. Instead of this part number, BAND-IT® recommends using the improved version: JS2709. |
| J30199 | 3.72 | Junior® Clamp, GCS 3/8"x 0.025", 13/16" diameter. Instead of this part number, BAND-IT® recommends using the improved version: JS3019. |
| J30299 | 4.81 | Junior® Clamp, GCS 3/8"x 0.025", 1-3/8" diameter. Instead of this part number, BAND-IT® recommends using the improved version: JS3029. |
| J30399 | 6.88 | Junior® Clamp, GCS 1/2"x 0.030", 1" diameter. Instead of this part number, BAND-IT® recommends using the improved version: JS3039. |
| J30499 | 7.92 | Junior® Clamp, GCS 1/2"x 0.030", 1-3/8" diameter. Instead of this part number, BAND-IT® recommends using the improved version: JS3049. |
| J30599 | 11.17 | Junior® Clamp, GCS 5/8"x 0.030", 1-1/2" diameter. Instead of this part number, BAND-IT® recommends using the improved version: JS3059. |
| J30699 | 11.87 | Junior® Clamp, GCS 5/8"x 0.030", 1-3/4" diameter. Instead of this part number, BAND-IT® recommends using the improved version: JS3069. |
| J30799 | 12.61 | Junior® Clamp, GCS 5/8"x 0.030", 2" diameter. Instead of this part number, BAND-IT® recommends using the improved version: JS3079. |
| J30899 | 13.81 | Junior® Clamp, GCS 5/8"x 0.030", 2-1/4" diameter. Instead of this part number, BAND-IT® recommends using the improved version: JS3089. |
| J30999 | 14.45 | Junior® Clamp, GCS 5/8"x 0.030", 2-1/2" diameter. Instead of this part number, BAND-IT® recommends using the improved version: JS3099. |
| J31099 | 9.32 | Junior® Clamp, GCS 3/4"x 0.030", 2-3/4" diameter. Instead of this part number, BAND-IT® recommends using the improved version: JS3109. |
| J31199 | 9.73 | Junior® Clamp, GCS 3/4"x 0.030", 3" diameter. Instead of this part number, BAND-IT® recommends using the improved version: JS3119. |
| J31299 | 10.90 | Junior® Clamp, GCS 3/4"x 0.030", 3-1/2" diameter. Instead of this part number, BAND-IT® recommends using the improved version: JS3129. |
| J31399 | 6.22 | Junior® Clamp, GCS 3/4"x 0.030", 4" diameter. Instead of this part number, BAND-IT® recommends using the improved version: JS3139. |
| J31499 | 6.83 | Junior® Clamp, GCS 3/4"x 0.030", 4-1/2" diameter. Instead of this part number, BAND-IT® recommends using the improved version: JS3149. |
| J31599 | 7.38 | Junior® Clamp, GCS 3/4"x 0.030", 5" diameter. Instead of this part number, BAND-IT® recommends using the improved version: JS3159. |
| J31699 | 8.41 | Junior® Clamp, GCS 3/4"x 0.030", 6" diameter. Instead of this part number, BAND-IT® recommends using the improved version: JS3169. |
| J31899 | 9.74 | Junior® Clamp, GCS 3/4"x 0.030", 7" diameter. Instead of this part number, BAND-IT® recommends using the improved version: JS3189. |
| J31999 | 10.81 | Junior® Clamp, GCS 3/4"x 0.030", 8" diameter. Instead of this part number, BAND-IT® recommends using the improved version: JS3199. |
| J32799 | 15.00 | Junior® Clamp, GCS 3/4"x 0.030", 2" diameter. Instead of this part number, BAND-IT® recommends using the improved version: JS3279. |
| J32999 | 17.00 | Junior® Clamp, GCS 3/4"x 0.030", 2-1/2" diameter. Instead of this part number, BAND-IT® recommends using the improved version: JS3109. |
| J33099 | 11.60 | Junior® Clamp, GCS 1/2"x 0.030", 2-3/4" diameter. Instead of this part number, BAND-IT® recommends using the improved version: JS3309. |
| J33699 | 8.75 | Junior® Clamp, GCS 1/2"x 0.030", 1-3/4" diameter. Instead of this part number, BAND-IT® recommends using the improved version: JS3369. |
| J34399 | 4.17 | Junior® Clamp, GCS 3/8"x 0.025", 1" diameter. Instead of this part number, BAND-IT® recommends using the improved version: JS3439. |
| J34599 | 6.18 | Junior® Clamp, GCS 3/8"x 0.025", 2" diameter. Instead of this part number, BAND-IT® recommends using the improved version: JS3459. |
| J34699 | 7.54 | Junior® Clamp, GCS 3/8"x 0.025", 3" diameter. Instead of this part number, BAND-IT® recommends using the improved version: JS3469. |
| J37099 | 7.40 | Junior® Clamp, GCS 3/4"x 0.030", 5-1/4" diameter. Instead of this part number, BAND-IT® recommends using the improved version: JS3709. |
| JS2019 | 3.61 | Jr.® Smooth I.D. Clamp, 201SS, 3/8" x 0.025", 13/16" diameter  |
| JS2029 | 5.01 | Jr.® Smooth I.D. Clamp, 201SS, 3/8" x 0.025", 1-3/8" diameter  |
| JS2039 | 6.55 | Jr.® Smooth I.D. Clamp, 201SS, 1/2" x 0.030", 1" diameter  |
| JS2049 | 7.23 | Jr.® Smooth I.D. Clamp, 201SS, 1/2" x 0.030", 1-1/4" diameter  |
| JS2059 | 10.77 | Jr.® Smooth I.D. Clamp, 201SS, 5/8" x 0.030", 1-1/2" diameter  |
| JS2069 | 11.65 | Jr.® Smooth I.D. Clamp, 201SS, 5/8" x 0.030", 1-3/4" diameter  |
| JS2079 | 12.49 | Jr.® Smooth I.D. Clamp, 201SS, 5/8" x 0.030", 2" diameter  |
| JS2089 | 13.38 | Jr.® Smooth I.D. Clamp, 201SS, 5/8" x 0.030", 2-1/4" diameter  |
| JS2099 | 14.23 | Jr.® Smooth I.D. Clamp, 201SS, 5/8" x 0.030", 2-1/2" diameter  |
| JS2109 | 8.64 | Jr.® Smooth I.D. Clamp, 201SS, 3/4" x 0.030", 2-3/4" diameter  |
| JS2119 | 9.69 | Jr.® Smooth I.D. Clamp, 201SS, 3/4" x 0.030", 3" diameter  |
| JS2129 | 10.86 | Jr.® Smooth I.D. Clamp, 201SS, 3/4" x 0.030", 3-1/2" diameter  |
| JS2139 | 6.14 | Jr.® Smooth I.D. Clamp, 201SS, 3/4" x 0.030", 4" diameter  |
| JS2149 | 6.65 | Jr.® Smooth I.D. Clamp, 201SS, 3/4" x 0.030", 4-1/2" diameter  |
| JS2159 | 7.32 | Jr.® Smooth I.D. Clamp, 201SS, 3/4" x 0.030", 5" diameter  |
| JS2169 | 8.35 | Jr.® Smooth I.D. Clamp, 201SS, 3/4" x 0.030", 6" diameter  |
| JS2179 | 9.21 | Jr.® Smooth I.D. Clamp, 201SS, 3/4" x 0.030", 6-1/2" diameter  |
| JS2189 | 9.67 | Jr.® Smooth I.D. Clamp, 201SS, 3/4" x 0.030", 7" diameter  |
| JS2199 | 10.82 | Jr.® Smooth I.D. Clamp, 201SS, 3/4" x 0.030", 8" diameter  |
| JS2209 | 3.53 | Jr.® Smooth I.D. Clamp, 201SS, 1/4" x 0.020", 2-1/2" diameter  |
| JS2219 | 6.77 | Jr.® Smooth I.D. Clamp, 201SS, 3/8" x 0.025", 2-1/2" diameter  |
| JS2279 | 14.97 | Jr.® Smooth I.D. Clamp, 201SS, 3/4" x 0.030", 2" diameter  |
| JS2309 | 11.49 | Jr.® Smooth I.D. Clamp, 201SS, 1/2" x 0.030", 2-3/4" diameter  |
| JS2319 | 8.05 | Jr.® Smooth I.D. Clamp, 201SS, 1/2" x 0.030", 1-1/2" diameter  |
| JS2339 | 10.84 | Jr.® Smooth I.D. Clamp, 201SS, 1/2" x 0.030", 2-1/2" diameter  |
| JS2349 | 12.19 | Jr.® Smooth I.D. Clamp, 201SS, 1/2" x 0.030", 3" diameter  |
| JS2369 | 8.72 | Jr.® Smooth I.D. Clamp, 201SS, 1/2" x 0.030", 1-3/4" diameter  |
| JS2379 | 9.42 | Jr.® Smooth I.D. Clamp, 201SS, 1/2" x 0.030", 2" diameter  |
| JS2409 | 1.90 | Jr.® Smooth I.D. Clamp, 201SS, 1/4" x 0.020", 13/16" diameter  |
| JS2419 | 2.29 | Jr.® Smooth I.D. Clamp, 201SS, 1/4" x 0.020", 1-3/8" diameter  |
| JS2429 | 2.08 | Jr.® Smooth I.D. Clamp, 201SS, 1/4" x 0.020", 1" diameter  |
| JS2439 | 3.96 | Jr.® Smooth I.D. Clamp, 201SS, 3/8" x 0.025", 1" diameter  |
| JS2449 | 4.06 | Jr.® Smooth I.D. Clamp, 201SS, 1/4" x 0.020", 3" diameter  |
| JS2459 | 5.87 | Jr.® Smooth I.D. Clamp, 201SS, 3/8" x 0.025", 2" diameter  |
| JS2469 | 7.64 | Jr.® Smooth I.D. Clamp, 201SS, 3/8" x 0.025", 3" diameter  |
| JS2479 | 13.94 | Jr.® Smooth I.D. Clamp, 201SS, 1/2" x 0.030", 3-1/2" diameter  |
| JS2489 | 9.52 | Jr.® Smooth I.D. Clamp, 201SS, 3/8" x 0.025", 4" diameter  |
| JS2499 | 15.06 | Jr.® Smooth I.D. Clamp, 201SS, 1/2" x 0.030", 4" diameter  |
| JS2529 | 2.53 | Jr.® Smooth I.D. Clamp, 201SS, 1/4" x 0.020", 1-1/2" diameter  |
| JS2539 | 3.13 | Jr.® Smooth I.D. Clamp, 201SS, 1/4" x 0.020", 2" diameter  |
| JS2559 | 8.59 | Jr.® Smooth I.D. Clamp, 201SS, 3/8" x 0.025", 3-1/2" diameter  |
| JS2569 | 3.75 | Jr.® Smooth I.D. Clamp, 201SS, 1/4" x 0.020", 2-3/4" diameter  |
| JS2579 | 4.50 | Jr.® Smooth I.D. Clamp, 201SS, 1/4" x 0.020", 3-1/2" diameter  |
| JS2589 | 4.92 | Jr.® Smooth I.D. Clamp, 201SS, 1/4" x 0.020", 4" diameter  |
| JS2599 | 5.60 | Jr.® Smooth I.D. Clamp, 201SS, 1/4" x 0.020", 4-1/2" diameter  |
| JS2709 | 7.32 | Jr.® Smooth I.D. Clamp, 201SS, 3/4" x 0.030", 5-1/4" diameter  |
| JS3019 | 3.57 | Jr.® Smooth I.D. Clamp, GCS, 3/8" x 0.025", 13/16" diameter. |
| JS3029 | 4.95 | Jr.® Smooth I.D. Clamp, GCS, 3/8" x 0.025", 1-3/8" diameter. |
| JS3039 | 6.48 | Jr.® Smooth I.D. Clamp, GCS, 1/2" x 0.030", 1" diameter  |
| JS3049 | 7.15 | Jr.® Smooth I.D. Clamp, GCS, 1/2" x 0.030", 1-1/4" diameter  |
| JS3059 | 10.65 | Jr.® Smooth I.D. Clamp, GCS, 5/8" x 0.030", 1-1/2" diameter  |
| JS3069 | 11.52 | Jr.® Smooth I.D. Clamp, GCS, 5/8" x 0.030", 1-3/4" diameter  |
| JS3079 | 12.35 | Jr.® Smooth I.D. Clamp, GCS, 5/8" x 0.030", 2" diameter  |
| JS3089 | 13.23 | Jr.® Smooth I.D. Clamp, GCS, 5/8" x 0.030", 2-1/4" diameter  |
| JS3099 | 14.07 | Jr.® Smooth I.D. Clamp, GCS, 5/8" x 0.030", 2-1/2" diameter  |
| JS3109 | 8.55 | Jr.® Smooth I.D. Clamp, GCS, 3/4" x 0.030", 2-3/4" diameter  |
| JS3119 | 9.58 | Jr.® Smooth I.D. Clamp, GCS, 3/4" x 0.030", 3" diameter  |
| JS3129 | 6.07 | Jr.® Smooth I.D. Clamp, GCS, 3/4" x 0.030", 3-1/2" diameter  |
| JS3139 | 10.74 | Jr.® Smooth I.D. Clamp, GCS, 3/4" x 0.030", 4" diameter  |
| JS3149 | 6.57 | Jr.® Smooth I.D. Clamp, GCS, 3/4" x 0.030", 4-1/2" diameter  |
| JS3159 | 7.23 | Jr.® Smooth I.D. Clamp, GCS, 3/4" x 0.030", 5" diameter  |
| JS3169 | 8.25 | Jr.® Smooth I.D. Clamp, GCS, 3/4" x 0.030", 6" diameter  |
| JS3179 | 8.47 | Jr.® Smooth I.D. Clamp, GCS, 3/4" x 0.030", 6-1/2" diameter  |
| JS3189 | 9.56 | Jr.® Smooth I.D. Clamp, GCS, 3/4" x 0.030", 7" diameter  |
| JS3199 | 10.68 | Jr.® Smooth I.D. Clamp, GCS, 3/4" x 0.030", 8" diameter  |
| JS3219 | 6.77 | Jr.® Smooth I.D. Clamp, GCS, 3/8" x 0.025", 2-1/2" diameter  |
| JS3279 | 14.80 | Jr.® Smooth I.D. Clamp, GCS, 3/4" x 0.030", 2" diameter  |
| JS3309 | 11.35 | Jr.® Smooth I.D. Clamp, GCS, 1/2" x 0.030", 2-3/4" diameter  |
| JS3319 | 7.95 | Jr.® Smooth I.D. Clamp, GCS, 1/2" x 0.030", 1-1/2" diameter  |
| JS3339 | 10.71 | Jr.® Smooth I.D. Clamp, GCS, 1/2" x 0.030", 2-1/2" diameter  |
| JS3349 | 6.57 | Jr.® Smooth I.D. Clamp, GCS, 1/2" x 0.030", 3" diameter  |
| JS3369 | 8.62 | Jr.® Smooth I.D. Clamp, GCS, 1/2" x 0.030", 1-3/4" diameter  |
| JS3379 | 9.31 | Jr.® Smooth I.D. Clamp, GCS, 1/2" x 0.030", 2" diameter  |
| JS3439 | 3.96 | Jr.® Smooth I.D. Clamp, GCS, 3/8" x 0.025", 1" diameter  |
| JS3459 | 5.87 | Jr.® Smooth I.D. Clamp, GCS, 3/8" x 0.025", 2" diameter  |
| JS3469 | 7.64 | Jr.® Smooth I.D. Clamp, GCS, 3/8" x 0.025", 3" diameter  |
| JS3479 | 13.43 | Jr.® Smooth I.D. Clamp, GCS, 1/2" x 0.030", 3-1/2" diameter  |
| JS3489 | 9.39 | Jr.® Smooth I.D. Clamp, GCS, 3/8" x 0.025", 4" diameter  |
| JS3499 | 15.19 | Jr.® Smooth I.D. Clamp, GCS, 1/2" x 0.030", 4" diameter  |
| JS3559 | 8.49 | Jr.® Smooth I.D. Clamp, GCS, 3/8" x 0.025", 3-1/2" diameter  |
| JS3709 | 7.23 | Jr.® Smooth I.D. Clamp, GCS, 3/4" x 0.030", 5-1/4" diameter  |
| JS4019 | 3.61 | Jr.® Smooth I.D. Clamp, 316SS, 3/8" x 0.025", 13/16" diameter  |
| JS4029 | 5.01 | Jr.® Smooth I.D. Clamp, 316SS, 3/8" x 0.025", 1-3/8" diameter  |
| JS4039 | 6.55 | Jr.® Smooth I.D. Clamp, 316SS, 1/2" x 0.030", 1" diameter  |
| JS4049 | 7.23 | Jr.® Smooth I.D. Clamp, 316SS, 1/2" x 0.030", 1-1/4" diameter  |
| JS4059 | 10.90 | Jr.® Smooth I.D. Clamp, 316SS, 5/8" x 0.030", 1-1/2" diameter  |
| JS4069 | 11.65 | Jr.® Smooth I.D. Clamp, 316SS, 5/8" x 0.030", 1-3/4" diameter  |
| JS4079 | 12.49 | Jr.® Smooth I.D. Clamp, 316SS, 5/8" x 0.030", 2" diameter  |
| JS4089 | 13.38 | Jr.® Smooth I.D. Clamp, 316SS, 5/8" x 0.030", 2-1/4" diameter  |
| JS4099 | 14.23 | Jr.® Smooth I.D. Clamp, 316SS, 5/8" x 0.030", 2-1/2" diameter  |
| JS4109 | 8.64 | Jr.® Smooth I.D. Clamp, 316SS, 3/4" x 0.030", 2-3/4" diameter  |
| JS4119 | 9.69 | Jr.® Smooth I.D. Clamp, 316SS, 3/4" x 0.030", 3" diameter  |
| JS4129 | 10.86 | Jr.® Smooth I.D. Clamp, 316SS, 3/4" x 0.030", 3-1/2" diameter  |
| JS4139 | 6.14 | Jr.® Smooth I.D. Clamp, 316SS, 3/4" x 0.030", 4" diameter  |
| JS4149 | 6.65 | Jr.® Smooth I.D. Clamp, 316SS, 3/4" x 0.030", 4-1/2" diameter  |
| JS4159 | 7.32 | Jr.® Smooth I.D. Clamp, 316SS, 3/4" x 0.030", 5" diameter  |
| JS4169 | 8.35 | Jr.® Smooth I.D. Clamp, 316SS, 3/4" x 0.030", 6" diameter  |
| JS4219 | 6.77 | Jr.® Smooth I.D. Clamp, 316SS, 3/8" x 0.025", 2-1/2" diameter  |
| JS4279 | 14.97 | Jr.® Smooth I.D. Clamp, 316SS, 3/4" x 0.030", 2" diameter  |
| JS4339 | 10.84 | Jr.® Smooth I.D. Clamp, 316SS, 1/2" x 0.030", 2-1/2" diameter  |
| JS4349 | 12.19 | Jr.® Smooth I.D. Clamp, 316SS, 1/2" x 0.030", 3" diameter  |
| JS4379 | 9.42 | Jr.® Smooth I.D. Clamp, 316SS, 1/2" x 0.030", 2" diameter  |
| JS4459 | 5.87 | Jr.® Smooth I.D. Clamp, 316SS, 3/8" x 0.025", 2" diameter  |
| JS4479 | 13.94 | Jr.® Smooth I.D. Clamp, 316SS, 1/2" x 0.030", 3-1/2" diameter  |
| JS4489 | 9.52 | Jr.® Smooth I.D. Clamp, 316SS, 3/8" x 0.025", 4" diameter  |
| JS4499 | 15.06 | Jr.® Smooth I.D. Clamp, 316SS, 1/2" x 0.030", 4" diameter  |
| JS4559 | 8.59 | Jr.® Smooth I.D. Clamp, 316SS, 3/8" x 0.025", 3-1/2" diameter  |
| JS4709 | 7.32 | Jr.® Smooth I.D. Clamp, 316SS, 3/4" x 0.030", 5-1/4" diameter  |
| JU2428 | 1.15 | Universal Clamp, 201SS, 1/4" x 0.015" Clamp ID 1" |
| JU2528 | 1.31 | Universal Clamp, 201SS, 1/4" x 0.015" Clamp ID 1-1/2" |
| JU2538 | 1.69 | Universal Clamp, 201SS, 1/4" x 0.015" Clamp ID 2" |
| JU2548 | 1.86 | Universal Clamp, 201SS, 1/4" x 0.015" Clamp ID 2-1/2" |
| JU2568 | 2.11 | Universal Clamp, 201SS, 1/4" x 0.015" Clamp ID 3" |
| JU2578 | 2.31 | Universal Clamp, 201SS, 1/4" x 0.015" Clamp ID 3-1/2" |
| JU2588 | 2.48 | Universal Clamp, 201SS, 1/4" x 0.015" Clamp ID 4" |
| JU2598 | 2.71 | Universal Clamp, 201SS, 1/4" x 0.015" Clamp ID 4-1/2" |
| K50289 | 0.92 | Ball-Lok or Self-Lok® Hand Tool |
| KE0128 | 0.61 | Ball-Lok Tie, 316SS, 3/16" x 0.010" x 7.9" |
| KE0138 | 0.74 | Ball-Lok Tie, 316SS, 3/16" x 0.010" x 10.2" |
| KE0148 | 0.97 | Ball-Lok Tie, 316SS, 3/16" x 0.010" x 14.2" |
| KE0158 | 1.33 | Ball-Lok Tie, 316SS, 3/16" x 0.010" x 20.4" |
| KE0168 | 1.70 | Ball-Lok Tie, 316SS, 3/16" x 0.010" x 26.8" |
| KE0178 | 2.06 | Ball-Lok Tie, 316SS, 3/16" x 0.010" x 33.0" |
| KE0188 | 2.50 | Ball-Lok Tie, 316SS, 3/16" x 0.010" x 42.0" |
| KE0328 | 1.12 | Ball-Lok Tie, 316SS, 5/16" x 0.010" x 7.9" |
| KE0338 | 1.31 | Ball-Lok Tie, 316SS, 5/16" x 0.010" x 10.2" |
| KE0348 | 1.67 | Ball-Lok Tie, 316SS, 5/16" x 0.010" x 14.2" |
| KE0358 | 2.32 | Ball-Lok Tie, 316SS, 5/16" x 0.010" x 20.4" |
| KE0368 | 2.96 | Ball-Lok Tie, 316SS, 5/16" x 0.010" x 26.8" |
| KE0378 | 3.51 | Ball-Lok Tie, 316SS, 5/16" x 0.010" x 33.0" |
| KE0388 | 4.56 | Ball-Lok Tie, 316SS, 5/16" x 0.010" x 42.0" |
| KE0828 | 1.19 | Ball-Lok Tie, 316SS, 5/16" x 0.010" (base metal) 0.016" (coated, Nylon 11) x 7.9" |
| KE0848 | 1.81 | Ball-Lok Tie, 316SS, 5/16" x 0.010" (base metal) 0.016" (coated, Nylon 11) x 14.2" |
| KE0858 | 2.52 | Ball-Lok Tie, 316SS, 5/16" x 0.010" (base metal) 0.016" (coated, Nylon 11) x 20.4" |
| KE0888 | 2.52 | Ball-Lok Tie, 316SS, 5/16" x 0.010" (base metal) 0.016" (coated, Nylon 11) x 42" |
| KE1128 | 0.61 | Ball-Lok Tie, 304SS, 3/16" x 0.010" x 7.9" |
| KE1138 | 0.74 | Ball-Lok Tie, 304SS, 3/16" x 0.010" x 10.2" |
| KE1148 | 0.97 | Ball-Lok Tie, 304SS, 3/16" x 0.010" x 14.2" |
| KE1158 | 1.33 | Ball-Lok Tie, 304SS, 3/16" x 0.010" x 20.4" |
| KE1168 | 1.70 | Ball-Lok Tie, 304SS, 3/16" x 0.010" x 26.8" |
| KE1178 | 2.06 | Ball-Lok Tie, 304SS, 3/16" x 0.010" x 33.0" |
| KE1188 | 2.59 | Ball-Lok Tie, 304SS, 3/16" x 0.010" x 42.0" |
| KE1328 | 1.12 | Ball-Lok Tie, 304SS, 5/16" x 0.010" x 7.9" |
| KE1338 | 1.13 | Ball-Lok Tie, 304SS, 5/16" x 0.010" x 10.2" |
| KE1348 | 1.67 | Ball-Lok Tie, 304SS, 5/16" x 0.010" x 14.2" |
| KE1358 | 2.32 | Ball-Lok Tie, 304SS, 5/16" x 0.010" x 20.4" |
| KE1368 | 2.96 | Ball-Lok Tie, 304SS, 5/16" x 0.010" x 26.8" |
| KE1378 | 3.51 | Ball-Lok Tie, 304SS, 5/16" x 0.010" x 33.0" |
| KE1388 | 4.56 | Ball-Lok Tie, 304SS, 5/16" x 0.010" x 42.0" |
| KT4U046-0350 | 0.81 | Ball-Lokt™ Tie, 304SS, 0.18" X 0.010" X 13.8" UNCTD |
| KT4U046-0500 | 1.11 | Ball-Lokt™ Tie, 304SS, 0.18" X 0.010" X 19.7" UNCTD |
| | | |
| --- | --- | --- |
| KT6U046-0200 | 0.51 | Ball-Lokt™ Tie, 316SS, 0.18" X 0.010" X 7.9" UNCTD |
| KT6U046-0350 | 0.81 | Ball-Lokt™ Tie, 316SS, 0.18" X 0.010" X 13.8" UNCTD |
| KT6U046-0500 | 1.11 | Ball-Lokt™ Tie, 316SS, 0.18" X 0.010" X 19.7" UNCTD |
| KT6B046-0200 | 0.52 | Ball-Lokt™ Tie, 316SS, 0.18" X 0.010" X 7.9" CTD |
| KT6B046-0350 | 0.82 | Ball-Lokt™ Tie, 316SS, 0.18" X 0.010" X 13.8" CTD |
| KT6B046-0500 | 1.12 | Ball-Lokt™ Tie, 316SS, 0.18" X 0.010" X 19.7" CTD |
| KT4U078-0200 | 0.96 | Ball-Lokt™ Tie, 304SS, 0.31" X 0.010 X 7.9" UNCTD |
| KT4U078-0350 | 1.47 | Ball-Lokt™ Tie, 304SS, 0.31" X 0.010" X 13.8" UNCTD |
| KT4U078-0500 | 1.98 | Ball-Lokt™ Tie, 304SS, 0.31" X 0.010" X 19.7" UNCTD |
| KT6U078-0200 | 0.96 | Ball-Lokt™ Tie, 316SS, 0.31" X 0.010" X 7.9" UNCTD |
| KT6U078-0350 | 1.47 | Ball-Lokt™ Tie, 316SS, 0.31" X 0.010" X 13.8" UNCTD |
| KT6U078-0500 | 1.98 | Ball-Lokt™ Tie, 316SS, 0.31" X 0.010" X 19.7" UNCTD |
| KT6B078-0200 | 0.97 | Ball-Lokt™ Tie, 316SS, 0.31" X 0.010" X 7.9" CTD |
| KT6B078-0350 | 1.48 | Ball-Lokt™ Tie, 316SS, 0.31" X 0.010" X 13.8" CTD |
| KT6B078-0500 | 1.99 | Ball-Lokt™ Tie, 316SS, 0.31" X 0.010" X 19.7" CTD |
| KT6U150-0500 | 2.55 | Ball-Lokt™ Tie, 316SS, 0.59" X 0.014" X 19.7" UNCTD |
| KT6U150-0600 | 3.00 | Ball-Lokt™ Tie, 316SS, 0.59" X 0.014" X 23.6" UNCTD |
| KT6U150-0700 | 3.45 | Ball-Lokt™ Tie, 316SS, 0.59" X 0.014" X 27.6" UNCTD |
| KT6U150-0750 | 3.67 | Ball-Lokt™ Tie, 316SS, 0.59" X 0.014" X 29.5" UNCTD |
| KT6U150-0900 | 4.38 | Ball-Lokt™ Tie, 316SS, 0.59" X 0.014" X 35.4" UNCTD |
| KT6B150-0500 | 2.57 | Ball-Lokt™ Tie, 316SS, 0.59" X 0.014" X 19.7" CTD |
| KT6B150-0600 | 3.02 | Ball-Lokt™ Tie, 316SS, 0.59" X 0.014" X 23.6" CTD |
| KT6B150-0700 | 3.47 | Ball-Lokt™ Tie, 316SS, 0.59" X 0.014" X 27.6" CTD |
| KT6B150-0750 | 3.69 | Ball-Lokt™ Tie, 316SS, 0.59" X 0.014" X 29.5" CTD |
| KT6B150-0900 | 4.40 | Ball-Lokt™ Tie, 316SS, 0.59" X 0.014" X 35.4" CTD |
| KU4U046-0201 | 0.61 | HD Ball-Lok Ties 304SS, 0.18" x .010" x 7.9"  |
| KU4U046-0259 | 0.74 | HD Ball-Lok Ties 304SS, 0.18" x .010" x 10.2" |
| KU4U046-0360 | 0.97 | HD Ball-Lok Ties 304SS, 0.18" x .010" x 14.2"  |
| KU4U046-0520 | 1.33 | HD Ball-Lok Ties 304SS, 0.18" x .010" x 20.5" |
| KU4U046-0679 | 1.70 | HD Ball-Lok Ties 304SS, 0.18" x .010" x 26.7" |
| KU4U046-0838 | 2.06 | HD Ball-Lok Ties 304SS, 0.18" x .010" x 33" |
| KU4U079-0201 | 1.12 | HD Ball-Lok Ties 304SS, 0.31" x 0.010" x 7.9"  |
| KU4U079-0259 | 1.31 | HD Ball-Lok Ties 304SS, 0.31" x 0.010" x 10.2" |
| KU4U079-0360 | 1.67 | HD Ball-Lok Ties 304SS, 0.31" x 0.010" x 14.2"  |
| KU4U079-0520 | 2.32 | HD Ball-Lok Ties 304SS, 0.31" x 0.010" x 20.5" |
| KU4U079-0679 | 2.96 | HD Ball-Lok Ties 304SS, 0.31" x 0.010 x 26.7" |
| KU4U079-0838 | 3.51 | HD Ball-Lok Ties 304SS, 0.31" x 0.010" x 33" |
| KU6B046-0201 | 0.61 | HD Ball-Lok Ties 316SS, 0.18" x 0.010" x 7.9"  Coated Black Polyester |
| KU6B046-0259 | 0.74 | HD Ball-Lok Ties 316SS, 0.18" x 0.010" x 10.2"  Coated Black Polyester |
| KU6B046-0360 | 0.97 | HD Ball-Lok Ties 316SS, 0.18" x 0.010" x 14.2"  Coated Black Polyester |
| KU6B046-0520 | 1.33 | HD Ball-Lok Ties 316SS, 0.18" x 0.010" x 20.5"  Coated Black Polyester |
| KU6B046-0679 | 1.70 | HD Ball-Lok Ties 316SS, 0.18" x 0.010" x 26.7"  Coated Black Polyester |
| KU6B079-0201 | 1.12 | HD Ball-Lok Ties 316SS, 0.31" x 0.010" x 7.9"  Coated Black Polyester |
| KU6B079-0259 | 1.31 | HD Ball-Lok Ties 316SS, 0.31" x 0.010" x 10.2"  Coated Black Polyester |
| KU6B079-0360 | 1.67 | HD Ball-Lok Ties 316SS, 0.31" x 0.010" x 14.2"  Coated Black Polyester |
| KU6B079-0520 | 2.32 | HD Ball-Lok Ties 316SS, 0.31" x 0.010" x 20.5"  Coated Black Polyester |
| KU6B079-0679 | 2.96 | HD Ball-Lok Ties 316SS, 0.31" x 0.010" x 26.7"  Coated Black Polyester |
| KU6U046-0201 | 0.61 | HD Ball-Lok Ties 316SS, 0.18" x 0.010" x 7.9"  |
| KU6U046-0259 | 0.74 | HD Ball-Lok Ties 316SS, 0.18" x 0.010" x 10.2" |
| KU6U046-0360 | 0.97 | HD Ball-Lok Ties 316SS, 0.18" x 0.010" x 14.2"  |
| KU6U046-0520 | 1.33 | HD Ball-Lok Ties 316SS, 0.18" x 0.010" x 20.5" |
| KU6U046-0679 | 1.70 | HD Ball-Lok Ties 316SS, 0.18" x 0.010" x 26.7" |
| KU6U046-0838 | 2.06 | HD Ball-Lok Ties 316SS, 0.18" x 0.010" x 33" |
| KU6U079-0201 | 1.12 | HD Ball-Lok Ties 316SS, 0.31" x 0.010" x 7.9"  |
| KU6U079-0259 | 1.31 | HD Ball-Lok Ties 316SS, 0.31" x 0.010" x 10.2" |
| KU6U079-0360 | 1.67 | HD Ball-Lok Ties 316SS, 0.31" x 0.010" x 14.2"  |
| KU6U079-0520 | 2.32 | HD Ball-Lok Ties 316SS, 0.31" x 0.010" x 20.5" |
| KU6U079-0679 | 2.96 | HD Ball-Lok Ties 316SS, 0.31" x 0.010" x 26.7" |
| KU6U079-0838 | 3.51 | HD Ball-Lok Ties 316SS, 0.31" x 0.010" x 33" |
| L15399 | 0.86 | Clip, 200/300SS, 3/8" for use with C20399, C11199, C11399, C13399, or C12799 |
| L15499 | 1.53 | Clip, 200/300SS, 1/2" for use with C20499, C18199, C18399, C13499, C14499, C14899 or C12899 |
| L15599 | 1.81 | Clip, 200/300SS, 5/8" for use with C20599, C17199, C17399, C13599, C14599, C14999 or C12999 |
| L15699 | 2.60 | Clip, 200/300SS, 3/4" for use with C20699, C16199, C16399, C13699, C14699, C15099 or C13099 |
| L15789 | 9.70 | Short Clip, 304SS, 5/8" for use with AE4359, C905, C445 |
| L20399 | 2.06 | BAND-FAST® with Clip, 201SS 1/4" x 0.020" x 10.0"  |
| L20499 | 2.90 | BAND-FAST® with Clip, 201SS 1/4" x 0.020" x 16.0"  |
| L20799 | 3.31 | BAND-FAST® with Clip, 201SS 1/4" x 0.020" x 19.0"  |
| L20899 | 4.60 | BAND-FAST® with Clip, 201SS 1/4" x 0.020" x 27.0"  |
| L21099 | 5.55 | BAND-FAST® with Clip, 201SS 1/4" x 0.020" x 34.0"  |
| L22199 | 5.51 | BAND-FAST® with Clip, 201SS 3/8" x 0.025" x 16.0"  |
| L22999 | 4.31 | BAND-FAST® with Clip, 201SS 3/8" x 0.025" x 44.0"  |
| L24299 | 9.77 | BAND-FAST® with Clip, 201SS 1/2" x 0.030" x 18.0"  |
| L24699 | 4.26 | BAND-FAST® with Clip, 201SS 1/2" x 0.030" x 31.0"  |
| L26399 | 13.61 | BAND-FAST® with Clip, 201SS 5/8" x 0.030" x 21.0"  |
| L27199 | 9.08 | BAND-FAST® with Clip, 201SS 5/8" x 0.030" x 56.0"  |
| L27399 | 10.78 | BAND-FAST® with Clip, 201SS 5/8" x 0.030" x 69.0"  |
| L28499 | 9.56 | BAND-FAST® with Clip, 201SS 3/4" x 0.030" x 24.0"  |
| L28899 | 7.08 | BAND-FAST® with Clip, 201SS 3/4" x 0.030" x 37.0"  |
| L29099 | 9.78 | BAND-FAST® with Clip, 201SS 3/4" x 0.030" x 50.0"  |
| L29299 | 11.65 | BAND-FASTv with Clip, 201SS 3/4" x 0.030" x 62.0"  |
| M15099 | 2.76 | Scru-Band, Housing 301SS-screw 410SS |
| M15199 | 3.30 | Scru-Band, 430SS 3/8" x 0.025" x100' |
| M15599 | 0.53 | Scru-Band, Slotted screw 410SS |
| M15699 | 4.02 | Scru-Band Kit, includes 100' of Scru-Band, 25 housings, 25 slotted screws |
| M15799 | 2.15 | Scru-Band Kit, includes 50' of Scru-Band, 10 housings, 10 slotted screws |
| M15899 | 4.48 | Each Pak includes: 10' of Scru-Band, 5 housings, 5 slotted screws |
| M17098 | 6.90 | BAND-IT 5/8" Center Punch clamp application head for SM1700 |
| M21099 | 3.80 | Scru-Seal, includes 25 Scru-Seals, 25 racks, and 200/300SS 3/8" x 0.015" x 100' |
| M21199 | 0.70 | 10 Scru-Seals and 10 Racks |
| M21899 | 4.90 | Each Pak includes: 200/300SS 3/8" x 0.015" x 10', 3 Scru-Seals, and 3 racks |
| M50389 | 1.00 | Multi-Lok Hand Tool for tensioning and cut-off |
| O10S99 | 5.55 | BAND-FAST® with Center Punch Clip, 200/300SS, 5/8" x 0.020" x 23.0" |
| O16S99 | 6.80 | BAND-FAST® with Center Punch Clip, 200/300SS, 5/8" x 0.020" x 31.0" |
| O20S99 | 4.23 | BAND-FAST® with Center Punch Clip, 200/300SS, 5/8" x 0.020" x 37.0" |
| O311S9 | 4.33 | BAND-FAST® with Center Punch Clip, 200/300SS, 3/8" x 0.020" x 15.0" |
| O316S9 | 5.02 | BAND-FAST® with Center Punch Clip, 200/300SS, 3/8" x 0.020" x 18.0" |
| O325S9 | 6.39 | BAND-FAST® with Center Punch Clip, 200/300SS, 3/8" x 0.020" x 24.0" |
| O32S99 | 6.63 | BAND-FAST® with Center Punch Clip, 200/300SS, 5/8" x 0.020" x 56.0" |
| PB0499 | 7.28 | Center Punch Clamp, GCS, 5/8" x 0.030, 1" diameter |
| PB0599 | 7.65 | Center Punch Clamp, GCS, 5/8" x 0.030", 1-1/4" diameter |
| PB0699 | 7.57 | Center Punch Clamp, GCS, 5/8" x 0.030", 1-1/2" diameter |
| PB0799 | 9.50 | Center Punch Clamp, GCS, 5/8" x 0.030", 1-3/4" diameter |
| PB0899 | 10.32 | Center Punch Clamp, GCS, 5/8" x 0.030", 2" diameter |
| PB0999 | 11.40 | Center Punch Clamp, GCS, 5/8" x 0.030", 2-1/4" diameter |
| PB1099 | 6.24 | Center Punch Clamp, GCS, 5/8" x 0.030", 2-1/2" diameter |
| PB1199 | 6.66 | Center Punch Clamp, GCS, 5/8" x 0.030", 2-3/4" diameter |
| PB1299 | 7.07 | Center Punch Clamp, GCS, 5/8" x 0.030", 3" diameter |
| PB1499 | 8.18 | Center Punch Clamp, GCS, 5/8" x 0.030", 3-1/2" diameter |
| PB1699 | 4.63 | Center Punch Clamp, GCS, 5/8" x 0.030", 4" diameter |
| PB1899 | 5.04 | Center Punch Clamp, GCS, 5/8" x 0.030", 4-1/2" diameter |
| PB2099 | 5.49 | Center Punch Clamp, GCS, 5/8" x 0.030", 5" diameter |
| PB2499 | 6.59 | Center Punch Clamp, GCS, 5/8" x 0.030", 6" diameter |
| PB2699 | 7.06 | Center Punch Clamp, GCS, 5/8" x 0.030", 6-1/2" diameter |
| PB2899 | 7.46 | Center Punch Clamp, GCS, 5/8" x 0.030", 7" diameter |
| PB3299 | 8.68 | Center Punch Clamp, GCS, 5/8" x 0.030", 8" diameter |
| PM1000LCD-P | 28.00 | Bench mounted, stand alone pin marking LCD machine |
| PM1000LCD-C | 16.00 | LCD controller for pin marking LCD machine (Required for PM1000LCD-P) |
| PM1000USB | 28.00 | Bench mounted, stand alone pin marking machine with USB plug and play PC compatibility |
| PM1000USB-ADV | 28.00 | Bench mounted, stand alone pin marking machine with USB plug and play PC compatibility with advanced features |
| QS2019 | 18.05 | Jr.® Smooth I.D. Clamp, 201SS, 3/8" x 0.025", 13/16" diameter  |
| QS2029 | 25.05 | Jr.® Smooth I.D. Clamp, 201SS, 3/8" x 0.025", 1-3/8" diameter  |
| QS2039 | 32.75 | Jr.® Smooth I.D. Clamp, 201SS, 1/2" x 0.030", 1" diameter  |
| QS2049 | 36.15 | Jr.® Smooth I.D. Clamp, 201SS, 1/2" x 0.030", 1-1/4" diameter  |
| QS2059 | 53.85 | Jr.® Smooth I.D. Clamp, 201SS, 5/8" x 0.030", 1-1/2" diameter  |
| QS2069 | 58.25 | Jr.® Smooth I.D. Clamp, 201SS, 5/8" x 0.030", 1-3/4" diameter  |
| QS2079 | 62.45 | Jr.® Smooth I.D. Clamp, 201SS, 5/8" x 0.030", 2" diameter  |
| QS2089 | 66.90 | Jr.® Smooth I.D. Clamp, 201SS, 5/8" x 0.030", 2-1/4" diameter  |
| QS2099 | 35.58 | Jr.® Smooth I.D. Clamp, 201SS, 5/8" x 0.030", 2-1/2" diameter  |
| QS2109 | 43.20 | Jr.® Smooth I.D. Clamp, 201SS, 3/4" x 0.030", 2-3/4" diameter  |
| QS2119 | 48.45 | Jr.® Smooth I.D. Clamp, 201SS, 3/4" x 0.030", 3" diameter  |
| QS2129 | 54.30 | Jr.® Smooth I.D. Clamp, 201SS, 3/4" x 0.030", 3-1/2" diameter  |
| QS2139 | 30.70 | Jr.® Smooth I.D. Clamp, 201SS, 3/4" x 0.030", 4" diameter  |
| QS2149 | 33.25 | Jr.® Smooth I.D. Clamp, 201SS, 3/4" x 0.030", 4-1/2" diameter  |
| QS2159 | 36.60 | Jr.® Smooth I.D. Clamp, 201SS, 3/4" x 0.030", 5" diameter  |
| QS2169 | 41.75 | Jr.® Smooth I.D. Clamp, 201SS, 3/4" x 0.030", 6" diameter  |
| QS3019 | 17.85 | Jr.® Smooth I.D. Clamp, GCS, 3/8" x 0.025", 13/16" diameter  |
| QS3029 | 24.75 | Jr.® Smooth I.D. Clamp, GCS, 3/8" x 0.025", 1-3/8" diameter  |
| QS3039 | 32.40 | Jr.® Smooth I.D. Clamp, GCS, 1/2" x 0.030", 1" diameter  |
| QS3049 | 35.75 | Jr.® Smooth I.D. Clamp, GCS, 1/2" x 0.030", 1-1/4" diameter  |
| QS3059 | 53.25 | Jr.® Smooth I.D. Clamp, GCS, 5/8" x 0.030", 1-1/2" diameter  |
| QS3069 | 57.60 | Jr.® Smooth I.D. Clamp, GCS, 5/8" x 0.030", 1-3/4" diameter  |
| QS3079 | 61.75 | Jr.® Smooth I.D. Clamp, GCS, 5/8" x 0.030", 2" diameter  |
| QS3089 | 66.15 | Jr.® Smooth I.D. Clamp, GCS, 5/8" x 0.030", 2-1/4" diameter  |
| QS3099 | 35.18 | Jr.® Smooth I.D. Clamp, GCS, 5/8" x 0.030", 2-1/2" diameter  |
| QS3109 | 42.75 | Jr.® Smooth I.D. Clamp, GCS, 3/4" x 0.030", 2-3/4" diameter  |
| QS3119 | 47.90 | Jr.® Smooth I.D. Clamp, GCS, 3/4" x 0.030", 3" diameter  |
| QS3129 | 30.35 | Jr.® Smooth I.D. Clamp, GCS, 3/4" x 0.030", 3-1/2" diameter  |
| QS3139 | 53.70 | Jr.® Smooth I.D. Clamp, GCS, 3/4" x 0.030", 4" diameter  |
| QS3149 | 32.85 | Jr.® Smooth I.D. Clamp, GCS, 3/4" x 0.030", 4-1/2" diameter  |
| QS3159 | 36.15 | Jr.® Smooth I.D. Clamp, GCS, 3/4" x 0.030", 5" diameter  |
| QS3169 | 41.25 | Jr.® Smooth I.D. Clamp, GCS, 3/4" x 0.030", 6" diameter  |
| S03869 | 1.10 | Center Punch Tool, light duty hand tool to be used with 3/8" and 5/8" W center punch style clamps |
| S13479 | 4.80 | Tri-Lokt® 316SS, 3/4" hose ID, 3/4" NPT, 1.5" shank length, machined hose nipple with yoke |
| S14079 | 7.80 | Tri-Lokt® 316SS, 1" hose ID, 1" NPT, 1.5" shank length, machined hose nipple with yoke |
| S35099 | 135.00 | Automatic Air Tool with foot control, use with BAND-IT Jr.® smooth ID clamps |
| S60088 | 1.29 | Tri-Lokt® 316SS, 1-1/4" hose ID, 1-1/4" NPT, 2.75" shank length, swaged hose nipple with Tie strips |
| S61088 | 1.54 | Tri-Lokt® 316SS, 1-1/2" hose ID, 1-1/2" NPT, 2.75" shank length, swaged hose nipple with Tie strips |
| S62088 | 1.42 | Tri-Lokt® 316SS, 2" hose ID, 2" NPT, 2.75" shank length, swaged hose nipple with Tie strips |
| S64088 | 5.23 | Tri-Lokt® 316SS, 3" hose ID, 3" NPT, 4.625" shank length, swaged hose nipple with Tie strips |
| S65088 | 6.06 | Tri-Lokt® 316SS, 4" hose ID, 4" NPT, 4.625" shank length, swaged hose nipple with Tie strips |
| S75099 | 58.08 | Air Tool with manual cut off and foot control, use with BAND-IT Jr.® Smooth ID clamps |
| SM1700 | 98.00 | Air Tool with automatic cut off and foot control, use with BAND-IT® 5/8" Center Punch Clamps |
| SX0073-20 | 70.00 | Signfix®, Medium Channel Extrusion |
| SX0130-6 | 35.40 | Signfix®, Large Channel Extrusion |
| SX0090-8 | 46.90 | Signfix®, Large Corner Angle Channel Extrusion |
| SX0220-100 | 19.70 | Signfix®, Universal Channel Clamp |
| T30069 | 3.22 | Center Punch Tool, hand tool to be used with 5/8" W Center Punch Style Clamps.  Includes adapter for 3/8" W |
| TL3800 | 1.40 | Tie-Lok® Tool, hand tool to be used with 3/8" Tie-Lok® ties only |
| UB2549 | 1.70 | Ultra-Lok® Buckles, 201SS, 1/2" |
| UB2569 | 3.80 | Ultra-Lok® Buckles, 201SS, 3/4" |
| UL1018 | 4.07 | Ultra-Lok® Band, 201SS 1/4 hard, 1/2" x .030" x 18" |
| UL1024 | 5.32 | Ultra-Lok® Band, 201SS 1/4 hard, 1/2" x .030" x 24" |
| UL1028 | 6.35 | Ultra-Lok® Band, 201SS 1/4 hard, 1/2" x .030" x 28" |
| UL1032 | 7.18 | Ultra-Lok® Band, 201SS 1/4 hard, 1/2" x .030" x 32" |
| UL1036 | 8.02 | Ultra-Lok® Band, 201SS 1/4 hard, 1/2" x .030" x 36" |
| UL1046 | 5.98 | Ultra-Lok® Band, 201SS 1/4 hard, 1/2" x .030" x 46" |
| UL1056 | 7.02 | Ultra-Lok® Band, 201SS 1/4 hard, 1/2" x .030" x 56" |
| UL1070 | 8.48 | Ultra-Lok® Band, 201SS 1/4 hard, 1/2" x .030" x 70" |
| UL1086 | 10.15 | Ultra-Lok® Band, 201SS 1/4 hard, 1/2" x .030" x 86" |
| UL1096 | 11.19 | Ultra-Lok® Band, 201SS 1/4 hard, 1/2" x .030" x 96" |
| UL1106 | 12.27 | Ultra-Lok® Band, 201SS 1/4 hard, 1/2" x .030" x 106" |
| UL1116 | 13.27 | Ultra-Lok® Band, 201SS 1/4 hard, 1/2" x .030" x 116" |
| UL2020 | 4.31 | Ultra-Lok® Band, 201SS 1/4 hard, 3/4" x .030" x 20" |
| UL2024 | 4.30 | Ultra-Lok® Band, 201SS 1/4 hard, 3/4" x .030" x 24" |
| UL2028 | 4.31 | Ultra-Lok® Band, 201SS 1/4 hard, 3/4" x .030" x 28" |
| UL2032 | 4.31 | Ultra-Lok® Band, 201SS 1/4 hard, 3/4" x .030" x 32" |
| UL2036 | 8.11 | Ultra-Lok® Band, 201SS 1/4 hard, 3/4" x .030" x 36" |
| UL2040 | 7.75 | Ultra-Lok® Band, 201SS 1/4 hard, 3/4" x .030" x 40" |
| UL2044 | 8.11 | Ultra-Lok® Band, 201SS 1/4 hard, 3/4" x .030" x 44" |
| UL2048 | 8.19 | Ultra-Lok® Band, 201SS 1/4 hard, 3/4" x .030" x 48" |
| UL2052 | 8.11 | Ultra-Lok® Band, 201SS 1/4 hard, 3/4" x .030" x 52" |
| UL2060 | 8.19 | Ultra-Lok® Band, 201SS 1/4 hard, 3/4" x .030" x 60" |
| UL2068 | 7.90 | Ultra-Lok® Band, 201SS 1/4 hard, 3/4" x .030" x 68" |
| UL2076 | 7.71 | Ultra-Lok® Band, 201SS 1/4 hard, 3/4" x .030" x 76" |
| UL2084 | 8.03 | Ultra-Lok® Band, 201SS 1/4 hard, 3/4" x .030" x 84" |
| UL2092 | 8.07 | Ultra-Lok® Band, 201SS 1/4 hard, 3/4" x .030" x 92" |
| UL2109 | 10.04 | Ultra-Lok® Preformed Clamp, 201SS 1/4 hard,  3/4" x .030", 2-3/4" diameter  |
| UL2119 | 10.40 | Ultra-Lok® Preformed Clamp, 201SS 1/4 hard,  3/4" x .030", 3" diameter  |
| UL2120 | 8.19 | Ultra-Lok® Band, 201SS 1/4 hard, 3/4" x .030" x 120" |
| UL2129 | 11.67 | Ultra-Lok® Preformed Clamp, 201SS 1/4 hard,  3/4" x .030", 3-1/2" diameter  |
| UL2139 | 6.40 | Ultra-Lok® Preformed Clamp, 201SS 1/4 hard,  3/4" x .030", 4" diameter  |
| UL2149 | 7.00 | Ultra-Lok® Preformed Clamp, 201SS 1/4 hard,  3/4" x .030", 4-1/2" diameter  |
| UL2150 | 8.19 | Ultra-Lok® Band, 201SS 1/4 hard, 3/4" x .030" x 150" |
| UL2159 | 7.50 | Ultra-Lok® Preformed Clamp, 201SS 1/4 hard,  3/4" x .030", 5" diameter  |
| UL2169 | 7.50 | Ultra-Lok® Preformed Clamp, 201SS 1/4 hard,  3/4" x .030", 6" diameter  |
| UL2175 | 7.90 | Ultra-Lok® Band, 201SS 1/4 hard, 3/4" x .030" x 175" |
| UL2179 | 9.79 | Ultra-Lok® Preformed Clamp, 201SS 1/4 hard,  3/4" x .030", 6-1/2" diameter  |
| UL2189 | 9.80 | Ultra-Lok® Preformed Clamp, 201SS 1/4 hard,  3/4" x .030", 7" diameter  |
| UL2199 | 11.18 | Ultra-Lok® Preformed Clamp, 201SS 1/4 hard,  3/4" x .030", 8" diameter  |
| UL2279 | 16.56 | Ultra-Lok® Preformed Clamp, 201SS 1/4 hard,  3/4" x .030", 2" diameter  |
| UL2289 | 5.10 | Ultra-Lok® Preformed Clamp, 201SS 1/4 hard,  3/4" x .030", 9" diameter  |
| UL2709 | 7.38 | Ultra-Lok® Preformed Clamp, 201SS 1/4 hard,  3/4" x .030", 5-1/4" diameter  |
| UL2799 | 9.14 | Ultra-Lok® Preformed Clamp, 201SS 1/4 hard,  1/2" x .030", 1-1/2" diameter  |
| UL2839 | 10.64 | Ultra-Lok® Preformed Clamp, 201SS 1/4 hard,  1/2" x .030", 2" diameter  |
| UL2869 | 12.71 | Ultra-Lok® Preformed Clamp, 201SS 1/4 hard,  1/2" x .030", 2-3/4" diameter  |
| UL2919 | 16.65 | Ultra-Lok® Preformed Clamp, 201SS 1/4 hard,  1/2" x .030", 4" diameter  |
| UL4000-C | 17.50 | Ultra-Lok® 18-volt Rechargeable, Portable Tool |
| UL9010 | 15.00 | Ultra-Lok® 110-volt AC, Corded Electric Tool |
| ULK249 | 0.35 | Upgrade Kit; Replacement parts for UL9000 and UL9010 |
| V00699 | 0.52 | Worm Gear Clamp, 300SS Series, 9/16" x 0.023", Clamp ID range 3/8" to 7/8"   |
| V00899 | 0.52 | Worm Gear Clamp, 300SS Series, 9/16" x 0.023", Clamp ID range 7/16" to 1"   |
| V01099 | 0.54 | Worm Gear Clamp, 300SS Series, 9/16" x 0.023", Clamp ID range 1/2" to 1-1/8"   |
| V01299 | 0.55 | Worm Gear Clamp, 300SS Series, 9/16" x 0.023", Clamp ID range 1/2" to 1-1/4"   |
| V01699 | 0.60 | Worm Gear Clamp, 300SS Series, 9/16" x 0.023", Clamp ID range 3/4" to 1-1/2"   |
| V02099 | 0.65 | Worm Gear Clamp, 300SS Series, 9/16" x 0.023", Clamp ID range 7/8" to 1-3/4"   |
| V02499 | 0.65 | Worm Gear Clamp, 300SS Series, 9/16" x 0.023", Clamp ID range 1-1/8" to 2"   |
| V02899 | 0.70 | Worm Gear Clamp, 300SS Series, 9/16" x 0.023", Clamp ID range 1-1/8" to 2-1/4"   |
| V03299 | 0.73 | Worm Gear Clamp, 300SS Series, 9/16" x 0.023", Clamp ID range 1-5/8" to 2-1/2"   |
| V03699 | 0.80 | Worm Gear Clamp, 300SS Series, 9/16" x 0.023", Clamp ID range 1-7/8" to 2-3/4"   |
| V04099 | 0.80 | Worm Gear Clamp, 300SS Series, 9/16" x 0.023", Clamp ID range 2-1/8" to 3"   |
| V04499 | 0.84 | Worm Gear Clamp, 300SS Series, 9/16" x 0.023", Clamp ID range 2-5/16" to 3-1/4" |
| V04899 | 0.85 | Worm Gear Clamp, 300SS Series, 9/16" x 0.023", Clamp ID range 2-5/8" to 3-1/2"   |
| V05299 | 0.90 | Worm Gear Clamp, 300SS Series, 9/16" x 0.023", Clamp ID range 2-7/8" to 3-3/4"   |
| V05699 | 0.91 | Worm Gear Clamp, 300SS Series, 9/16" x 0.023", Clamp ID range 3-1/8" to 4"   |
| V06499 | 1.24 | Worm Gear Clamp, 300SS Series, 9/16" x 0.023", Clamp ID range 3-1/2" to 4-1/2"   |
| V07299 | 1.30 | Worm Gear Clamp, 300SS Series, 9/16" x 0.023", Clamp ID range 4" to 5"   |
| V08099 | 1.36 | Worm Gear Clamp, 300SS Series, 9/16" x 0.023", Clamp ID range 4-1/2" to 5-1/2"   |
| V08899 | 1.40 | Worm Gear Clamp, 300SS Series, 9/16" x 0.023", Clamp ID range 5-1/8" to 6"   |
| V10499 | 1.51 | Worm Gear Clamp, 300SS Series, 9/16" x 0.023", Clamp ID range 6-1/8" to 7"   |
| V20299 | 0.20 | Worm Gear Clamp, 300SS Series, 5/16" x 0.021", Clamp ID range 7/32" to 5/8"   |
| V20399 | 0.20 | Worm Gear Clamp, 300SS Series, 5/16" x 0.021", Clamp ID range 5/16" to 7/8"   |
| WG0604 | 0.51 | Worm Gear Clamp, 304SS 1/2" X 0.024 SAE Size 6 |
| WG0804 | 0.53 | Worm Gear Clamp, 304SS 1/2" X 0.024 SAE Size 8 |
| WG1004 | 0.55 | Worm Gear Clamp, 304SS 1/2" X 0.024 SAE Size 10 |
| WG1204 | 0.57 | Worm Gear Clamp, 304SS 1/2" X 0.024 SAE Size 12 |
| WG1604 | 0.64 | Worm Gear Clamp, 304SS 1/2" X 0.024 SAE Size 16 |
| WG2004 | 0.67 | Worm Gear Clamp, 304SS 1/2" X 0.024 SAE Size 20 |
| WG2404 | 0.72 | Worm Gear Clamp, 304SS 1/2" X 0.024 SAE Size 24 |
| WG2804 | 0.78 | Worm Gear Clamp, 304SS 1/2" X 0.024 SAE Size 28 |
| WG3204 | 0.81 | Worm Gear Clamp, 304SS 1/2" X 0.024 SAE Size 32 |
| WG3604 | 0.84 | Worm Gear Clamp, 304SS 1/2" X 0.024 SAE Size 36 |
| WG4004 | 0.87 | Worm Gear Clamp, 304SS 1/2" X 0.024 SAE Size 40 |
| WG4404 | 0.95 | Worm Gear Clamp, 304SS 1/2" X 0.024 SAE Size 44 |
| WG4804 | 0.98 | Worm Gear Clamp, 304SS 1/2" X 0.024 SAE Size 48 |
| WG5204 | 1.01 | Worm Gear Clamp, 304SS 1/2" X 0.024 SAE Size 52 |
| WG5604 | 1.03 | Worm Gear Clamp, 304SS 1/2" X 0.024 SAE Size 56 |
| WG6004 | 1.06 | Worm Gear Clamp, 304SS 1/2" X 0.024 SAE Size 60 |
| WG6404 | 1.27 | Worm Gear Clamp, 304SS 1/2" X 0.024 SAE Size 64 |
| WG7204 | 1.33 | Worm Gear Clamp, 304SS 1/2" X 0.024 SAE Size 72 |
| WG8004 | 1.38 | Worm Gear Clamp, 304SS 1/2" X 0.024 SAE Size 80 |
| WG8804 | 1.44 | Worm Gear Clamp, 304SS 1/2" X 0.024 SAE Size 88 |
| WG9604 | 1.5 | Worm Gear Clamp, 304SS 1/2" X 0.024 SAE Size 96 |
| WG10404 | 1.55 | Worm Gear Clamp, 304SS 1/2" X 0.024 SAE Size 104 |
BAND_IT DISTRUBUTOR PAGE