ALL PRODUCTS
HOSES
HOSE ENDS
FITTINGS
ADAPTERS
TUBING
QUICK DISCONNECTS
HAMMER UNIONS
COUPLINGS
CLAMPS
SEALS
HOSE REELS
AIR MANAGEMENT
VALVES
INSTRUMENTATION
GAUGES
MISCELLANEOUS
HOSE REPAIR
CATALOGS
QUICK REFERENCE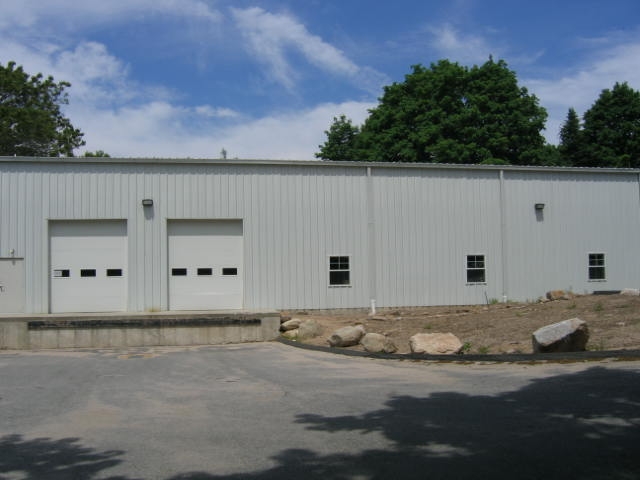 Fittings







We offer most major brands of hoses and fittings. We supply top brands such as Parker, Max, Hydraflex, Texcel, Kuriyam, Weatherhead, Eaton Hydraulics, Thermoid, Goodyear, Gates, Dunlop and other quality hose manufactures. We are a distributor driven company with an extensive background in drilling hose and industrial hose applications.

Hose assembly kits are a great way to help you save time and money on frequently used hose assemblies. For more information, visit our Custom Hose Assembly Kits page.

Visit our Specification Page for a list of hose working pressure, data charts, fitting pressure, hose and fitting specs, and data sheets on each of the hoses we offer. Learn about the different working pressure (W.P.), the test and burst pressure of each type of hose, and also the bend radius and chemical compatibility of the various hose types that we offer as well as cut off length and diagram drawings of many of the end connection styles for each of the hoses as well. Crimp specs and other info will be added soon in case you need a crimp spec for the bulk hose and fittings we sale and provide to our customers.


We carry fittings made from many different materials to suit your application:

Brass Fittings
Steel Fittings
Stainless Steel Fittings
Aluminum Fittings
Thermoplastic Fittings
All-metal fittings are, as their name indicates, metal, and they work well for metal-to-metal contact. Most metal fittings rely on threading to maintain the seal.


Thermoplastic fittings are available in a range of plastics, including acetal, nylon and poly propylene. Thermoplastic fittings are appropriate for most uses and can be more affordable than metal fittings.


We have an extensive inventory of standard and international fittings:

SAE 45° Fittings
NPTF Fittings
JIC 37° Fittings
Metric Fittings
ORB Fittings
BSP Fittings
Crimp Fittings
Compression Fittings
Pipe Fittings
Push-In Fittings
Frac Fittings
Grease Fittings
Notched KCs
Ball Valves
Drains
Face Seal
Hose Barbs
Clamps
Ferrules
Integral Fittings
Braided Hose Fittings
Suction Hose Crimp Fittings
Internal Expansion and Swage Fittings
Reusable Fittings
Field Attachable (Reusable) Fittings
W-Series (Bite To The Wire) Hose Fittings
Beadlock A/C Barrier Hose Fittings
T-Series Teflon Hose Fittings
R5 Truck Hose Fittings
JJ-Series Spiral Hose Fittings

---

Common fittings and their uses:

Adapter Fitting - Designed to connect different types of hose, tubing or pipe together.

Bulkhead Fitting - Designed to be mounted in a wall or bulkhead and to allow tube connection on either side of barrier.

Cap - Designed to attach over the outside of a tube end to dead-end the flow. Attachment techniques include welding, push-fit, brazing, adhesives, and threads depending on application and material.

Compression Fitting - Tightens down a sleeve or ferrule over a joint to prevent leakage.

Coupling / Connector / Hose Mender - Designed to join two pieces of tubing or hose.

Coupling (Flexible) - Coupling with some amount of flexibility; does not include true expansion fittings.

Cross / 4 Way - Fitting with four connection ports, typically in the shape of a cross.

Crimp Socket - Sleeve or socket to be crimped over a hose end to attach it to a fitting.

90° Elbow - Allows for a 90° change in direction, frequently includes a curve or radius. Elbows are also called "Ells".

45° Elbow - Elbow configured for a 45° change in direction.

Reducing Elbow - Joins two pieces of pipe (usually 90°) of different sizes.

Expansion Joint / Coupling - Connect sections of tube and provide allowance for movement due to service load, shock or thermal cycles.

Ferrule - Sleeve type fitting that slips over two ends to join them. Ferrules can be compressible and used as the sealing component of a compression fitting. They are also used as weldable connection fittings.

Gland - The male component of a tube connection, typically mating with a socket to seal or connect tubing.

Nipple - Common description of a short, straight connector fitting, typically with male threaded ends.

No Braze - No Braze Flange Adapters feature one-piece construction that provides extreme reliability and stand up to high pressure connections and extended use.

Offset - Fitting between runs of tube that are parallel but not aligned.

Plug - Designed to insert into the end of hose or tubing to dead-end the flow.

Reducer - Concentric fitting with different size ends to mate hose or tubing of different diameter; concentric reducers join tube sections on the same axis.

Reducer - Eccentric fitting with different size ends to mate hose or tubing of different diameter; eccentric reducers join tube sections that are parallel but not aligned.

Return / Trap - Most commonly in a 180° "U" shape. These fittings can be used to reverse tube flow direction or combined as a trap for gas or odors.

Side Outlet Elbow - Elbow with an additional outlet at the corner perpendicular to the plane of the elbow for a total of three outlets.

Side Outlet Tee - Tee with an additional outlet at the junction perpendicular to the plane of the tee for a total of four outlets.

Equal Tee - Three port fitting in the shape of a "T". Standard configuration ("Equal") indicates that the straight-through path (typically called the "run") and the perpendicular section ("branch") all have the same size ports.

Reducing Tee - Typically, this describes a tee fitting in which the branch port is smaller than the ports of the run; it may also include size reduction from one of the run ports to the other.

Bullhead Tee - Tee fitting in which the branch port is larger than the run ports.

Union - Three part fitting that connects two pieces of tube and allows for disconnection without cutting.

Equal Wye - Three port fitting in the general shape of the letter "Y" or in which a branch departs the run at an angle other than 90°. The designation "Equal" refers to the three outlets being the same size.

Reducing Wye - Wye for which the branch outlet is smaller than the run outlets.

Reusable Fitting - A reusable hydraulic fitting is one that you can remove from a hose to use again on another hose, without any damage to the fitting, as opposed to crimp-style fittings that permanently attach to the hose. Reusable fittings are just as sturdy when you reuse them as they were in their original application.

Flare Fitting - For use with flared tubes. To do so, you place a flare fitting over the flared end of a tube to provide a secure hold.

Swivel Fitting - Allows for rotation of the fitting at slow speeds. Generally, a swivel fitting rotates less than 360 degrees.

Bite Type Fitting - Works in high-pressure situations. It literally "bites" into the hose when you install it, gripping the hose with a sharp edge on its ferrule, or clamp.




1" QR74 COMPLETE COUPLING
1 x Male Half with 1" NPT Female thread
1 x Female Half with 1" NPT Female thread
Material: Stainless Steel
Working pressure: 5,000psi
Fire Rating: Included
Temperature rating: -40 Deg C to +100 Deg C
Part # QR74AC5-16SS


1.1/2" QR74 COMPLETE COUPLING
1 x Male Half with 1-1/2" NPT Female thread
1 x Female Half with 1-1/2" NPT Female thread
Material: Stainless Steel
Working pressure: 5,000psi
Fire Rating: Included
Temperature rating: -40 Deg C to +100 Deg C
Part # QR74AC5-24SS