ALL PRODUCTS
HOSES
HOSE ENDS
FITTINGS
ADAPTERS
TUBING
QUICK DISCONNECTS
HAMMER UNIONS
COUPLINGS
CLAMPS
SEALS
HOSE REELS
AIR MANAGEMENT
VALVES
INSTRUMENTATION
GAUGES
MISCELLANEOUS
HOSE REPAIR
CATALOGS
QUICK REFERENCE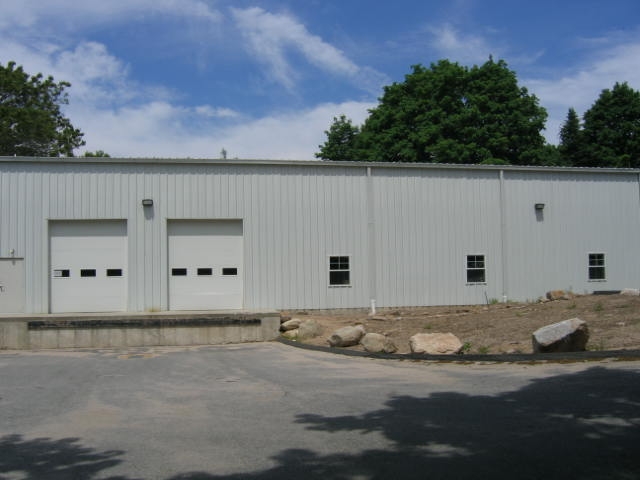 Couplings, Connectors, Hose Menders







WRS Hose & Fittings stocks tank hose, frac hose, air and hydraulic hose, PTFE braided hose, stainless steel braided Teflon hose, 1 and 2 spiral wire braided hydraulic hose, SAE 100 R1, 100 R2, 100 R7 and 100 R12, as well as high-pressure 6 wire 100 R13 and 4 spiral wire 4SH, high-pressure hoses and matching fittings, fig 1502 hammer union connections, JIC and NPT threads for pressure hose use, BSPP and BSP cone and tapered heavy and light DIN metric fittings as well as metric adapters and metric threaded couplers.


Coupling / Connector / Hose Mender - Designed to join two pieces of tubing or hose.

Coupling (Flexible) - Coupling with some amount of flexibility; does not include true expansion fittings.

Expansion Joint / Coupling - Connect sections of tube and provide allowance for movement due to service load, shock or thermal cycles.



Chicago Style / Crowfoot (Universal) Couplers
Type FP-UC Couplers
Type HB-UC
Type MP-UC Couplers

Universal Coupling x Hose Barb
Universal Coupling x Female Pipe
Universal Coupling x Male Pipe
Universal Coupling Blank (Cap)
Universal Coupling Triple Connection

Hose Clamps
Center Punch Band Clamps
Neoprene Washers
Natural Rubber Washers

UC Gasket
UC Safety Clip
Jack Hammer Assembly

Air King Safety Clip (.091" wire)
Air King Safety Clip (.058" wire)
Stainless Steel Safety Clips
Standard Safety Clips
Stainless Steel Lanyards
Standard Lanyards


Hydraulic Couplings
ISO 16028 Flush Face Couplings
ISO A Industrial Interchange Couplings
ISO B Industrial Interchange Couplings

Agricultural Interchange Couplings
Diagnostic Interchange Couplings
Wingstyle Couplings
High Pressure Wingstyle Couplings
High Pressure Screw - Together Couplings


Mold Coolant Couplers
Female Pipe Thread (Nipples)
Male Pipe Thread (Nipples)

Female Thread (Unvalved Couplers)
Straight w/Hose Barb (Unvalved Couplers)
45° w/Hose Barb (Unvalved Couplers)
90° w/Hose Barb (Unvalved Couplers)


Pneumatic Couplers
ARO 210 Interchange Female Thread (Couplers)
ARO 210 Interchange Male Thread (Couplers)

Industrial Interchange Female Pipe Thread (Couplers)
Industrial Interchange Male Pipe Thread (Couplers)
Industrial Interchange Hose Barb (Couplers)
Industrial Interchange Female Pipe Thread (Nipples)
Industrial Interchange Male Pipe Thread (Nipples)
Industrial Interchange Hose Barb (Nipples)

Truflate Automotive Interchange Female Thread (Couplers)
Truflate Automotive Interchange Male Thread (Couplers)
Truflate Automotive Interchange Hose Barb (Couplers)
Truflate Automotive Interchange Female Thread (Nipples)
Truflate Automotive Interchange Male Thread (Nipples)
Truflate Automotive Interchange Hose Barb (Nipples)


Quick Connect Couplers
ISO 7241-A Interchangeable Steel Quick Connect Couplings
ISO 7241-B Interchangeable Steel Quick Connect Couplings
Parker 3000, Safeway S30 Interchangeable Quick Connect Couplings
Parker FE, Holmbury, New European ISO Spec Interchangeable Quick Connect Couplings
Pioneer 4000 Interchangeable, Agricultural Series Quick Connect Couplings
Parker 4200, Safeway S40 (ISO 7241-A & ISO 5675) Interchangeable Quick Connect Couplings


KC Nipples & Menders
Male N.P.T. Unplated
Male N.P.T. Zinc Plated
Male N.P.T. 304 Stainless
Male N.P.T. Brass
Male N.P.T. Aluminum
Male N.P.T. 316 Stainless

Grooved Steel Unplated
Blank End Steel
Poly Hose Barbs
Long Steel Shank Plated Nipples
Reducing and Increasing End Nipples
Black Steel Nipples
Galvanized Steel Nipples
Steel Hose Mender
Male Hose Nipples
Polypropylene Hose Mender


Ground Joint Swivel Nut Coupling
Hose Stem with Wing - Nut & Female Spud
Hose Stem Only
Swivel Nut
Female Spud Only - (N.P.T.)
Male Pipe Stem Only - (N.P.T.)
Male x Male Spud Only


Sandblast Couplings
Sandblast Hose Ends with Crowfoot
Sandblast Hose End Nozzle Holder - NPSH Thread
Sandblast Adapters - Crowfoot x Female NPT Pipe Thread
Gaskets and Screws for Sandblast Couplings


Bauer Type Couplings
Complete Sets
Male with Hose Shank
Female with Hose Shank
Lever Ring
Rubber O-Ring
Complete Flanged Sets
Male with Flange
Female with Flanged
Safety Clips
Male with Male Threads
Female with Male Threads
Complete Sets with Male Threads


Shank Couplings
Brass Shank Couplings
Washers
Aluminum Shank with Brass Nut
Long Shank Hose Coupling Steel with Hex Swivel Nuts


Garden Hose & Brass Hose Fittings
Garden Hose Fittings - Hose Barb x Hose Barb
Garden Hose Fittings - Female Hose x Female Pipe
Garden Hose Fittings - Female Hose x Female Pipe, Swivel
Garden Hose Fittings - Male GHT x Female Pipe
Garden Hose Fittings - Male GHT x Male Pipe
Garden Hose Fittings - Male GHT x Male GHT
Garden Hose Fittings - Female Hose Cap

Brass Hose Mender
Brass Hose Fittings Male
Brass Hose Fittings Female


Foot Valves and Replacement Parts
Foot Valves (1-1/2", 2", 2-1/2", 3", 4", 6", 8")
Strainers (1-1/2", 2", 3", 4", 6", 8")
Neoprene Flapper Gaskets (1-1/2", 2", 3", 4", 6", 8")
Neoprene Flapper Gaskets & Weights (1-1/2", 2", 3", 4", 6", 8")
Steel Plates (1-1/2", 2", 3", 4", 6", 8")


Strainers
Round Hole (1-1/2", 2", 2-1/2", 3", 4", 6", 8")
Square Hole (1-1/2", 2", 2-1/2", 3", 4", 6", 8")
Round Hole Long (1-1/2", 2", 2-1/2", 3", 4", 6", 8")
Round Hole Hose End (1-1/2", 2", 3", 4")
Skimmer Round Hole Bottom (1-1/2", 2", 3")
Skimmer Round Hole Top (1-1/2", 2", 3")


Weld & T.O.E. Nipples
Stainless Hex Male Weld Nipples - 316 SS
Schedule 40 T.O.E. Nipple - Stainless Steel


Bulkhead Couplers
JIC 37° Bulkhead Tube Union
JIC 37° Bulkhead Tube Union 90°
JIC 37° Bulkhead Tube Union 45°
JIC 37° Bulkhead Tube Union Branch Tee
JIC 37° Bulkhead Tube Union Run Tee
JIC 37° Bulkhead Locknut

Female Pipe x JIC 37° Bulkhead
Male Pipe x JIC 37° Bulkhead
Flareless Bulkhead Tube Union
Bulkhead JIC 37° x Flareless
Flareless Bulkhead Tube Union 90° Elbow
JIC 37° Bulkhead Locknut

Air Brake Bulkhead Union
Male BSPP x Male BSPP Bulkead
Male BSPP x Male BSPP Bulkead
BSPP Bulkhead Locknut

NPTF Male x NPTF Dual (male and female)
NPTF Female x NPTF Female
NPTF Male x NPTF Female

Face Seal Bulkhead Union
Face Seal Bulkhead Union 90°
Face Seal Bulkhead Union 45°
Face Seal Bulkhead Union Branch Tee
Face Seal Bulkhead Union Run Tee
Face Seal Bulkhead Locknut


Straight-Through Interchange
Straight-Through Interchange Female Thread (Couplers)
Straight-Through Interchange Male Thread (Couplers)
Straight-Through Interchange Hose Barb (Couplers)

Straight-Through Interchange Female Thread (Nipples)
Straight-Through Interchange Male Thread (Nipples)
Straight-Through Interchange Hose Barb (Nipples)


Pneumatic Swivels
Male X Female Pneumatic Swivels
Male X Male Pneumatic Swivels


Cam & Groove/ below is a nice picture of some various camlocks on a refueling truck
Cam Lock Adapters
Couplers
Hose Shank Adapters
Dust Caps
Dust Plugs


Blowguns
27-202-ECR
Protective Air Screen Nozzle Blow Gun
Dish Shaped Nozzle
OSHA Compliant
Thread : 1/4" Female Pipe
Consumption @ 87 PSI : 392 SCFM
Sound Level : 82 dB
Blower Force @ 87 PSI : 8 PSI
Dynamic Pressure @ 87 PSI & 0.4" : 36.25 PSI
Elbow Length : 0.43"


27-202-OSH
OSHA Venturi Nozzle Blow Gun
OSHA 1910-242-B
Thread : 1/4" Female Pipe
Consumption @ 87 PSI : 189 SCFM
Sound Level : 90 dB
Blower Force @ 87 PSI : 9.5 PSI
Dynamic Pressure @ 87 PSI & 0.4" : 17.40 PSI Elbow Length : 0.27"


27-202-SIL
Silent Nozzle Blow Gun
Reducing Sound Level
OSHA Compliant
Thread : 1/4" Female Pipe
Consumption @ 87 PSI : 174 SCFM
Sound Level : 77 dB
Blower Force @ 87 PSI : 7.5 PSI
Dynamic Pressure @ 87 PSI & 0.4" : 0 PSI
Elbow Length : 0.43"


HF410-S
150 PSI Blowgun
Die-Cast, Zinc-Plated body w/ Lever Operation.
All Brass Internal Parts
Safety Tip to Comply w/ OSHA Regulations
Pressure Limit : 150 PSI
Temperature Limit : 32F to 175F
Port Size : 1/4 Female Pipe