8705 W. Tidwell Houston, Texas 77040
(832) 474-4440


Open Saturdays & after-hours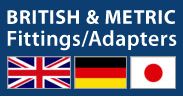 Product Catalog Downloads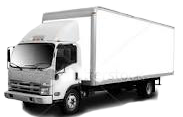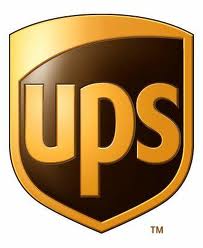 ALL PRODUCTS

HOSES

HOSE ENDS

FITTINGS

ADAPTERS

TUBING

QUICK DISCONNECTS

HAMMER UNIONS

COUPLINGS

CLAMPS

SEALS

HOSE REELS

AIR MANAGEMENT

VALVES

INSTRUMENTATION

GAUGES

MISCELLANEOUS

HOSE REPAIR

CATALOGS

QUICK REFERENCE






Hose Repair

Hose assembly kits are a great way to help you save time and money on frequently used hose assemblies. For more information, visit our Custom Hose Assembly Kits page.



---

Hydraulic Hose Repair

WRS Hose & Fittings can make and repair a variety of hydraulic hoses in various sizes and pressure ratings for multiple applications.


Our hydraulic hose repair shop can fix your hydraulic hose while you wait.


We have on-site repair for 1/4", 3/8", 1/2", 5/8", 3/4", 1", 1-1/4", and 2" high-pressure hydraulic hoses.


We can splice your existing hose or replace your damaged or leaking end connections.


We can cut off your existing hose connections and replace with new connections.



---

Industrial Hose Repair

WRS Hose & Fittings can also repair industrial hoses.

We have on-site repair for 3/4", 1", 1-1/4", 1-1/2", 1-3/4", 2", 3", 4", 5", 6" industrial hoses.


We can perform hydro-static testing.


We stock a large variety of replacement hose ends. (JIC, NPT, O-Ring Boss, etc.)


We can cut off and replace crimped-on connections, banded on cam-lock connections, and standard NPT hose ends.



Common industrial hose repair that we offer:

tank truck hose repair


frac hose repair


mill hose repair


suction/discharge hose repair


petroleum suction hose repair


water suction hose repair


water discharge hose repair


air hose



---

Metric Hose Repair

WRS Hose & Fittings can also repair metric hose, BSPP, BSP, JIX,

---

Replacement Fittings (in Stock)

SAE 45° Fittings
NPTF Fittings
JIC 37° Fittings
Metric Fittings
ORB Fittings
BSP Fittings
Crimp Fittings
Compression Fittings
Pipe Fittings
Push-In Fittings
Frac Fittings
Grease Fittings
Notched KCs
Ball Valves
Drains
Face Seal
Hose Barbs
Clamps
Ferrules
Integral Fittings
Braided Hose Fittings
Suction Hose Crimp Fittings
Internal Expansion and Swage Fittings
Reusable Fittings
Field Attachable (Reusable) Fittings
W-Series (Bite To The Wire) Hose Fittings
Beadlock A/C Barrier Hose Fittings
T-Series Teflon Hose Fittings
R5 Truck Hose Fittings
JJ-Series Spiral Hose Fittings

* After we cut off your fittings, we can pig-clean the hose to clear any debris.


---



Call us today at (832) 474-4440 for more information.