8705 W. Tidwell Houston, Texas 77040
(832) 474-4440


Open Saturdays & after-hours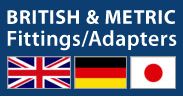 Product Catalog Downloads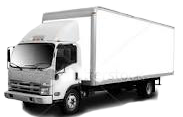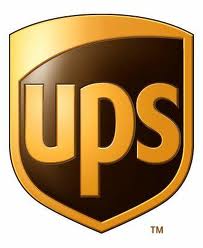 ALL PRODUCTS

HOSES

HOSE ENDS

FITTINGS

ADAPTERS

TUBING

QUICK DISCONNECTS

HAMMER UNIONS

COUPLINGS

CLAMPS

SEALS

HOSE REELS

AIR MANAGEMENT

VALVES

INSTRUMENTATION

GAUGES

MISCELLANEOUS

HOSE REPAIR

CATALOGS

QUICK REFERENCE






Company Info

WRS Hose & Fittings


DEPENDABLE & RELIABLE
We believe our customers deserve the best service.
WRS Hose & Fittings' warehouse is a full stocking hose and fitting supply store with a large stock of USA and metric hydraulic fittings, couplers and adapters. With a wide range of quality hydraulic hose and hydraulic fittings in stock, we are able to make, repair or custom design you a hose while you wait. You may also call ahead of time and we will have your hose waiting in will call. If we do not have what you are looking for, then we can arrange it to be brought in either by urgent UPS shipment or we can hot shot the item to you or to our warehouse for pick up the same day or the next business day. We understand you are under deadline on the job and down-time is lost revenue, so we get to work fast to solve your hose related needs in a timely manner.

WRS Hose & Fittings offers hose kits consisting of tagging, individual marking, part numbers, and serial numbers to fit your equipment. We will come out and draw up a list of hose assemblies, then supply them in marked hose kits with adapters and hydraulic fitting. That can help save you time and money since they will be ready to go at any time. Let us know if you have an application that could benefit from our hose kit service. If you need kitting-up of some hose assemblies that you use frequently, we can do it. We will stock these so when you need them they are ready to go without you needing to store them in your warehouse facility.

WRS Hose & Fittings strives to offer unmatched service in today's hose industry, and we hope you will let us show you what we are made of and that we do have the right stuff when it comes to customer service. There is a lot of competition and we know you have many choices when it comes to choosing a hose provider. We appreciate the opportunity to serve you and your company for all your hose and hose related product needs.


We offer many different shipping options, based upon your needs. We are located in Houston, TX near international air freight and shipping ports so we can get orders to you on time, no matter where you are located.

We accpet Visa, Mastercard and American Express on domestic orders. For certain international orders, we may only accept wire transfers.

Please browse our website and check out our hose products. We carry so many products that not all are listed on our website.

If you cannot find what you are looking for, send us an email to sales@wrshose.com or call us at (832) 474-4440.