8705 W. Tidwell Houston, Texas 77040
(832) 474-4440


Open Saturdays & after-hours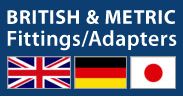 Product Catalog Downloads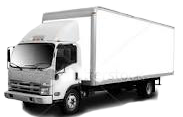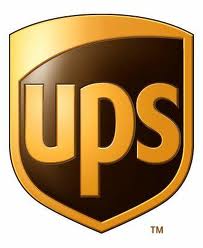 ALL PRODUCTS

HOSES

HOSE ENDS

FITTINGS

ADAPTERS

TUBING

QUICK DISCONNECTS

HAMMER UNIONS

COUPLINGS

CLAMPS

SEALS

HOSE REELS

AIR MANAGEMENT

VALVES

INSTRUMENTATION

GAUGES

MISCELLANEOUS

HOSE REPAIR

CATALOGS

QUICK REFERENCE






Hydraulic Equipment Care and Maintenance


With over 50 years of combined efforts working in and running hydraulic repair shops and rebuilding hydraulic components, we have seen a common pattern. Failed hydraulic components will come into our shop along with an anxious customer who wants to know why it has failed after a relatively short time in service. Based on what we have seen after tear-down, we explain the cause of failure - for example, high temperature operation, wrong oil viscosity, cavitation, high contamination levels, faulty circuit protection devices and so on. The customer then leaves with a rebuilt component and a hard-learned lesson on hydraulic equipment maintenance. This cycle will continue for as long as there are hydraulic equipment maintenance people, mechanics, and owners out there who believe that hydraulics don't require special attention. Here we list some basic steps you should take to preventing hydraulic failures.

Over the past 30 years, the sophistication, performance, and operating pressures of hydraulic systems have increased significantly, especially in mobile hydraulic equipment. Because of this, modern hydraulic equipment is not only more expensive to fix when it breaks, but routine, proactive maintenance is a critical and necessary step to maximizing the service life of your hydraulic equipment while minimizing operating costs. It's not realistic to run a hydraulic machine for 10,000 hours while only checking the fluid level, and then expect to not have any problems.


Six maintenance routines must be followed in order to decrease the chances of your hydraulic systems suffering unscheduled downtime due to expensive, premature component failures:



Maintain fluid cleanliness


Maintain viscosity and fluid temperature within optimum limits


Maintain hydraulic system settings to the manufacturers' specifications


Follow correct commissioning procedures for your hydraulic system


Schedule hydraulic component change-outs before they fail


Conduct hydraulic system failure analysis



An proactive, effective hydraulic equipment care and maintenance program requires time, effort and some expense to implement. But it is cost-effective. The investment is recovered in a short time through savings as a result of increased component life, increased fluid life, improved machine performance, fewer repairs and reduced downtime.