8705 W. Tidwell Houston, Texas 77040
(832) 474-4440


Open Saturdays & after-hours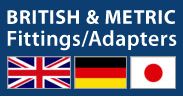 Product Catalog Downloads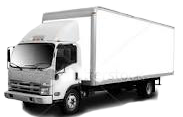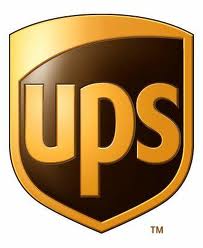 Welcome to

WRS

Hose & Fittings!

We are a leading supplier of hydraulic hose, industrial hose and pneumatic hose and fittings. We stock a large selection of most common types of hoses for the oil and gas, industrial and manufacturing industry as well as hard to find metric and off-sized hoses and fittings that may be used in your particular application.

WRS Hose & Fittings was started to fill a gap in the industry that was a result of the current economy and the lack of qualified and caring hose professionals. With a combined experience of 50 years, let us put our hose and fittings expertise to work for you. We specialize in customer satisfaction and fast friendly service. We have a dedicated staff and a dedicated attitude that we are sure you will find unparalleled in today's service industry.

When selecting a hose, it is important to pick the right one for your application.
For more information on hose selection criteria, visit our Proper Hose Selection page. View our Dixon Quick Connects page for part numbers and more details.

we are a BAND-IT clamps distributor and band clamps at discounted prices. in stock ready to ship if you need Band it material call or email for prices.

sales@wrshose.com

HOSES

METAL HOSES CATALOG PDF.




HOSE ENDS




FITTINGS




ADAPTERS




Band it

QUICK DISCONNECTS




HAMMER UNIONS




COUPLINGS




MIKALOR CLAMPS




O-RINGS, SEALS, PACKING, GASKETS




HOSE REELS




AIR MANAGEMENT




VALVES




INSTRUMENTATION




GAUGES




HYDRAULIC PUMPS




SWIVEL JOINTS




FILTERS & STRAINERS




BLACK PIPE & FITTINGS




SAFETY WHIP CHECKS




NIPPLES




BANJO POLY




CRIMP SLEEVES, FERRULES & MALE STEMS




FUEL TANKER & DRY DISCONNECTS




BELTS, SHEAVES & BUSHINGS




HOSE REPAIR




WRS's warehouse is a full stocking hose and fitting supply store with a large stock of USA and metric hydraulic fittings, couplers and adapters.

With a wide range of quality hydraulic hose and hydraulic fittings in stock, we are able to make, repair or custom design you a hose while you wait. You may also call ahead of time and we will have your hose waiting in will call. If we do not have what you are looking for, then we can arrange it to be brought in either by urgent UPS shipment or we can hot shot the item to you or to our warehouse for pick up the same day or the next business day.

Hose assembly kits are a great way to help you save time and money on frequently used hose assemblies. For more information, visit our Custom Hose Assembly Kits page.

We understand you are under deadline on the job and down-time is lost revenue, so we get to work fast to solve your hose related needs in a timely manner.